The company moves ahead with asset rotation activities including the strategic sale of underperformed assets and reinvestment of funds in properties with strong potential, driving up performance of UK Portfolio hit its new high.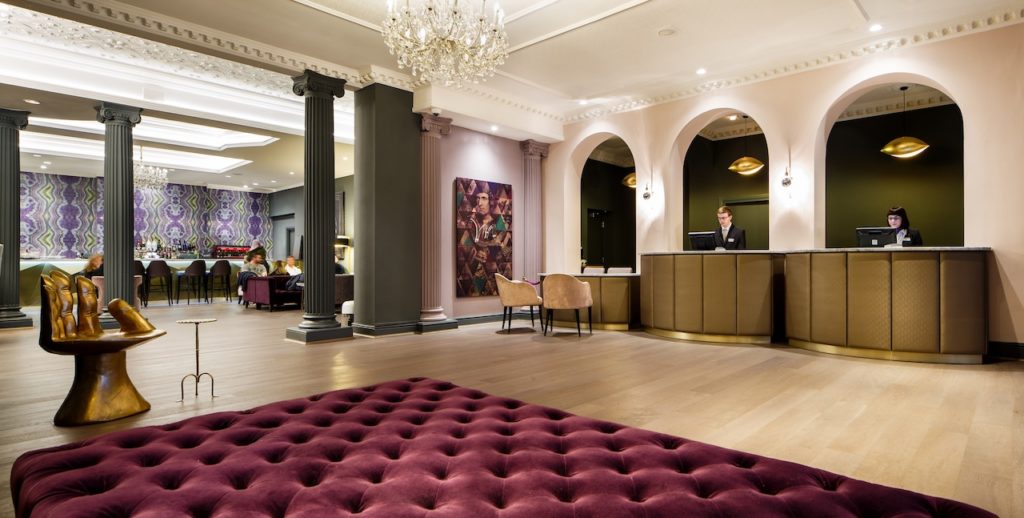 For Immediate Release : 8 June 2022
BANGKOK, THAILAND: S Hotels and Resorts Public Company Limited (SET: SHR), the flagship hospitality arm of Thailand's Singha Estate PCL (SET: S), is moving forward confidently with its portfolio enhancement strategy in the United Kingdom, which is based on three core pillars of portfolio enhancement through asset rotation and renovations, tactical mergers and acquisitions, and developing an asset-light business model to help accelerate its recovery from the global pandemic.
The UK is S Hotels & Resorts' largest market, accounting for 65% of rooms in the group's global portfolio.
It currently has 27 hotels in the country with 2,940 keys, operating under world-leading brands such as Mercure and Holiday Inn. In 2021 and 2022, the company is fine-tuning this nationwide collection, initially through an asset rotation strategy including the divestment of underperformed assets and the reinvestment of the proceeds in properties with higher potential. The overall aim is to reach our goals of tripling nationwide revenue within 2024.
This strategy is already well underway; in February 2021, S Hotels & Resorts invested GBP 13.75 million (approx. THB 560m) to purchase additional 50% stakes in 26 of its UK hotels, raising its total ownership of these properties
to 100%. This important transaction underlined the company's long-term commitment to the UK and reflected its confidence in the future of the country's hospitality sector.
Then in April 2021, Jupiter Hotels Limited, a 100%-owned subsidiary of S Hotels & Resorts, disposed of the
73-key Mercure Newbury Elcot Park Hotel for a total of GBP 4.25 million, which marked the first of up to six properties the company plans to divest.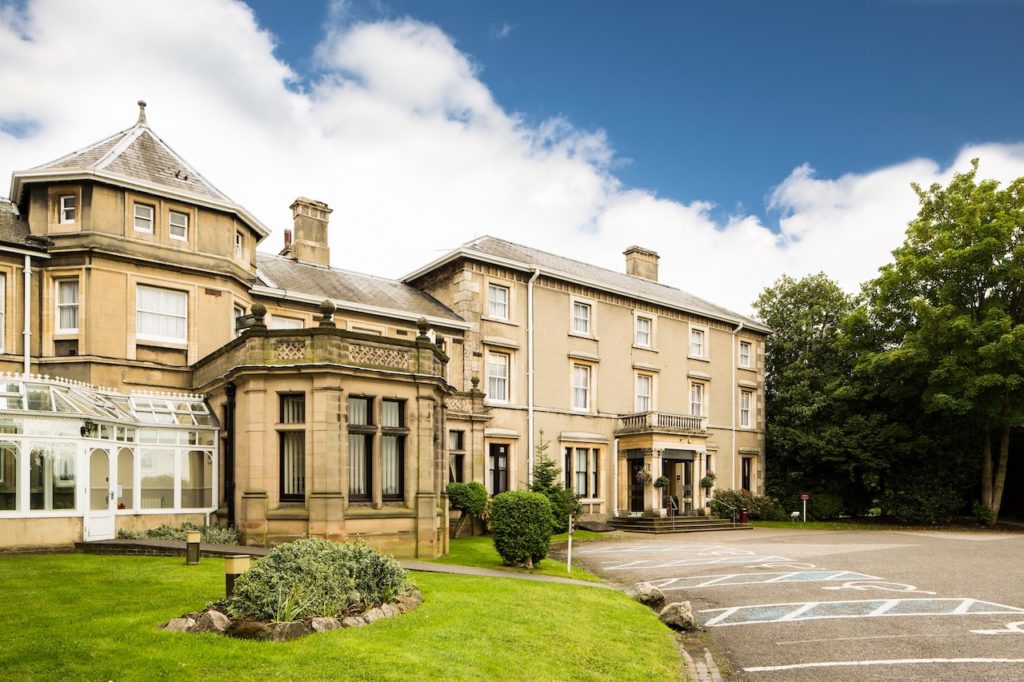 Most recently in May 2022, the company completed the sale of Mercure Burton upon Trent Newton Park Hotel for GBP 2 million. The proceeds from this sale will now be reinvested to uplift other UK properties, including top performing assets that contribute 60-70% of the UK portfolio's EBITDA. S Hotels & Resorts expects to achieve strong sales towards to end of this year, due to positive market conditions that enable favourable pricing.
In terms of portfolio enhancements, 91-room Mercure Glasgow City Hotel completed a soft refurbishment in time for the 26th UN Climate Change Conference (COP26), which took place in October and November 2021.
This upgrade put the hotel in a prime position to welcome high-profile international guests throughout the event, and in the future.
In parallel with the refurbishment of its bricks & mortar assets, SHR recently embarked on a major investment in the IT infrastructure of its entire UK portfolio, to improve its guest experience and drive operational efficiencies. This project is already realising its benefits, as reliable hardware and improved systems help hotel teams to maximise their performance.
SHR intends to invest in existing properties that show a proven track record of success. Accordingly, the proceeds from sales along with the budget of THB 490m will be used to enhance the efficiency and return of the UK portfolio. After the fully reopening of the UK's tourism in July 2021, this freedom of movement has once again unleashed significant pent-up demand for leisure travel. The ADR of S Hotels & Resorts' UK hotels portfolio has already surpassed the same pre-pandemic period for three consecutive quarters, from Q3 2021 to Q1 2022.
The main strength of the company's UK hotels portfolio is that it is well-balanced, both geographically and seasonally. S Hotels & Resorts is optimistic that the UK's tourism sector is recovering better than other regions, thanks to the pent-up demand from domestic travellers – a key target segment for the group's hotels. This solid performance has continued this year and revenue from the UK portfolio is expected to increase 50% in 2022, compared to previous year.
"Our UK portfolio enhancement strategy is gathering momentum and we expect our performance to continue improving from now until year-end, in line with the peak travel season. Our greatest strength is the location of our regional hotels, which are situated in key business and leisure destinations. Our business will also be boosted by the completion of our renovation projects, our new value-added features, and the rebound in MICE business in the UK. We are very optimistic about the future of our UK business for the remainder of 2022 and the years ahead, as the completion of our asset rotation strategy is expected to lift ADR by 15% predominantly through rate-driven strategy post renovation" said Dirk De Cuyper, Chief Executive Officer, S Hotels & Resorts.
To learn more about S Hotels & Resorts' business strategy, please visit investor.shotelsresorts.com or email ir@shotelsresorts.com. Alternatively, for more information about S Hotels & Resorts, please visit www.shotelsresorts.com or follow them on Facebook, Instagram, YouTube or LinkedIn.
S Hotels and Resorts Public Company Limited, the hospitality arm of Singha Estate Public Company Limited, is a fast-growing, Thai-inspired company with an extensive international portfolio and world-class standards. Specialising in the management and investment of high-quality hotels and resorts in desirable destinations across the globe, S Hotels & Resorts has created a collection of its own distinctive lifestyle brands, whilst also partnering with the hospitality industry's leading names. The company aims to set new standards for leisure and lifestyle through diversified business platforms and to enhance value for all its stakeholders based upon a philosophy of sustainable development and delivering benefits to local communities. To learn more, please visit www.shotelsresorts.com or follow us on Facebook, Instagram, Youtube, or LinkedIn.
For more information and high-resolution images, contact:
Lalita Somboonsuk (Ta)
Corporate Marketing Communications Manager
S Hotels & Resorts | Singha Estate PCL
Tel: +66 (0) 2058-9888 ext. 320
E-mail: lalita.s@shotelsresorts.com
Website: www.shotelsresorts.com
David Johnson
CEO, Delivering Asia Communications
Tel: +66 (0) 2246 1159
E-mail: dj@deliveringasia.com
Website: www.delivering.asia