Skip to content
S Hotels & Resorts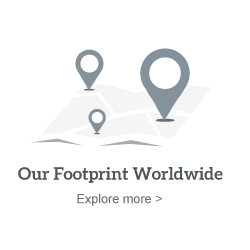 About us
S Hotels and Resorts PCL (SHR) is a fast-growing holding company that engages in the management of hotels and resorts and investments in international locations. The Company is a hospitality arm of Singha Estate PCL, an international real-estate developer and investment company.
SHR has a unique portfolio of properties in desirable global tourism destinations. In 2023, S Hotels & Resorts owns a total of 38 hotels with a total of 4,552 keys in top destinations such as The Republic of Maldives, The Republic of Fiji, The Republic of Mauritius, The United Kingdom, and Thailand, all of which are attracting diverse numbers of tourists worldwide.
Our portfolio
We have conceptualized a number of exciting new brands to create a "Stay & Se(a)" travel experience for our guests, and to make up our S Signature.
Explore our collection of hotels and resorts that invite our guests to stay and se(a) the best of the destination.
Our Brands
Our Properties
Our Pathway
Investor relations
Welcome to the world of S Hotels & Resorts, a premier hotel investment and resort management company creating unique travel experiences for our guests and value for our stakeholders.
Corporate Info
Sustainable development
Following our philosophy of sustainable development, we carry out various Corporate Social Responsibility projects at our oceanside properties, notably at Santiburi Koh Samui, SAii Phi Phi Island Village, SAii Laguna Phuket, SAii Koh Samui Choengmon and CROSSROADS Maldives.

A sustainable development committee guides us towards accomplishing the 14 Sustainable Development Goals (SDGs) out of the 17 SDGs stipulated by the United Nations, advising on careful management and conservation of the oceans and marine resources.
Corporate Social Responsibility
Press Room
There's always something exciting going on at S Hotels & Resorts. Take a look at what we've been up to recently, and contact our press team if there's anything we can help with.
Opportunity
The market changes
New Prospects arise
We wish to purchase hospitality projects in Thailand

Interested in selling?
Contact Us