Bangkok, 10 November 2022 – SHR reported total revenue ofTHB 2,362 million in Q3/2022, a rise of quarter on quarter, and reported a net profit of THB 208 million, which is a significant rebound from the previous quarter and year-on-year. The outlook for Q4 remains solid with strong confidence in exceeding revenue target of THB 8,500 million.
S Hotels and Resorts PCL (SHR), the flagship hospitality arm of Singha Estate PCL, announced its financial results with total revenue of THB 6,123 million for 9 months performance, doubling the performance of the same time in 2021,  and driven by the revenue growth in the whole Company's portfolio. The key performers were the 2 hotels in CROSSROADS Maldives with an average occupancy rate of 67%, and year-on-year ADR improvement by 41%.The UK Portfolio hotels came back strongly after the COVID-19 outbreak by gaining a significant leap in ADR to reach the highest ever in their history at GBP 89 in Q3, and raising the 9-month RevPAR above 2019, pre-COVID level. Meanwhile, the Company saw strong pent-up demand in Fiji, Mauritius, and Thailand increasing to THB 1,012 million, more than 22 times higher than the same period last year.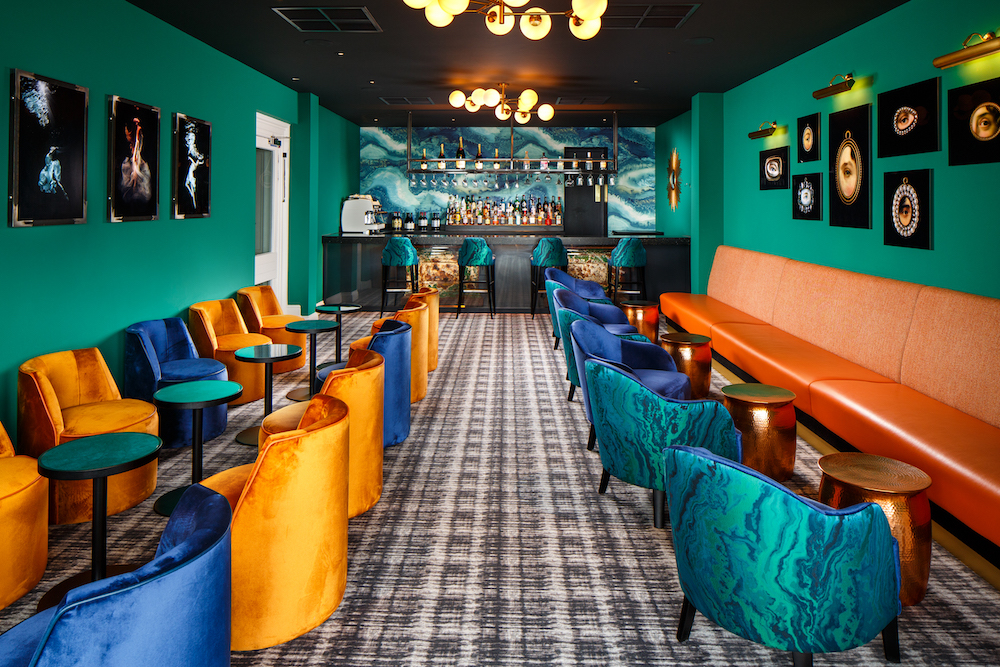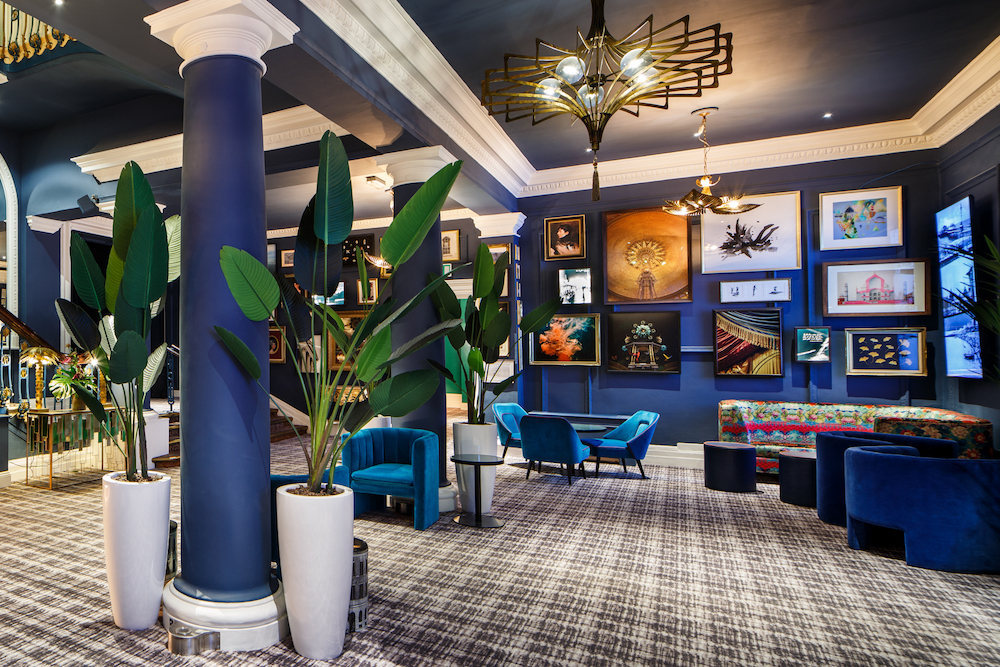 SHR looks forward to Q4 driven by the strong recovery of Thai hotels, reflected by a 44% increase in international tourists in October compared to the previous month to reach 3.1 million - almost the same level as average tourist' arrivals per month in the year 2019. With the aforementioned factors, combined with the efficiency in hotel management in Thailand, the Company saw the average occupancy rate in Thailand properties to reach 71% in October, led by SAii Phi Phi Island Village and SAii Laguna Phuket with occupancy rate of 81% and 77% respectively. The occupancy rate will be on an upward trend in Q4 and continue in Q1 of 2023, with strong ADR surpassing the pre-COVID level. The hotels in CROSSROADS Maldives will also play a key role in growth during Q4 as Maldives enters its peak season.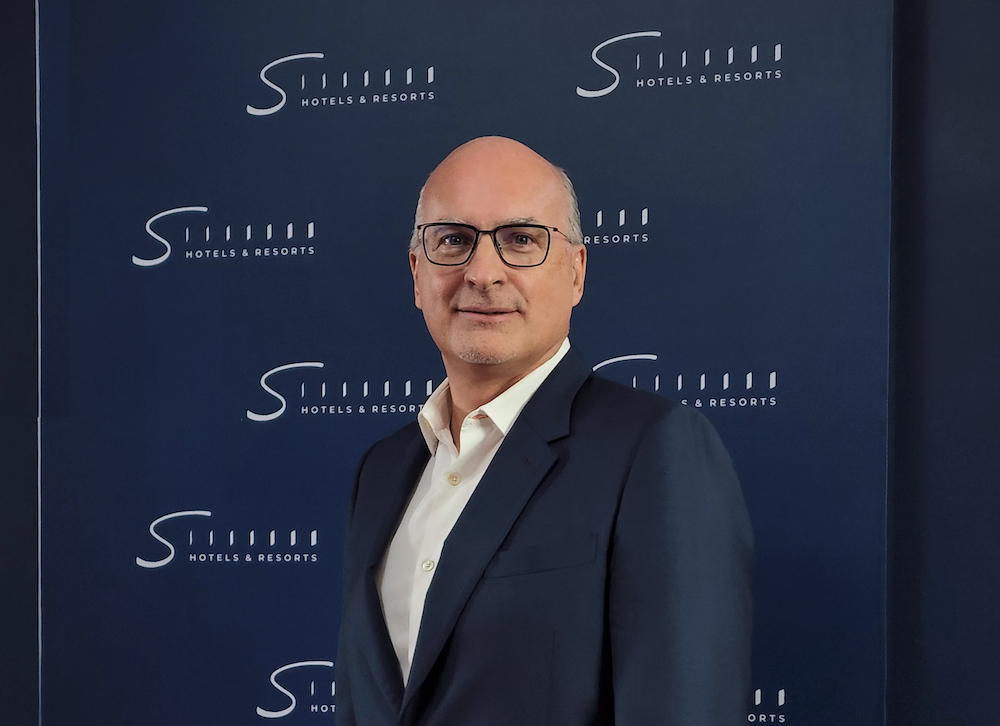 Mr. Dirk De Cuyper, Chief Executive Officer of S Hotels and Resorts PCL, said " the leisure recovery was better than expected thanks to the potential of the locations of our portfolio which are in top 5 of the most desired holiday destination around the world. Our hotels, with strong unique selling points and combined with our proactive commercial approach, will give a 90% performance improvement versus last year."
SHR has been included among the 170 companies on the Thailand Sustainability Investment (THIS) list for 2022 as it met the THSI criteria by integrating sustainability into its business strategies with a deep commitment to creating value for stakeholders. The group has pledged to integrate the UN's Sustainable Development Goals (SDGs) into every aspect of its operations, including SDG11, "Sustainable Cities & Communities" and SDG14, "Life Below Water". By incorporating community projects into its developments, the company believes that it can spread the benefits of tourism to everyone involved in the industry, including its local destinations.
Moreover, the Company is in the process of improving the efficiency of our portfolio, especially in its UK portfolio hotels, where an asset rotation strategy is implemented, by disposing the underperforming assets and investing in potential properties. This year, the Company already completed the sales of Mercure Burton upon Trent Newton Park in May and Mercure London Watford in October in the total amount of GBP 19 million. In August , The Company acquired the leasehold for Mercure Perth for GBP 2.7million that would convert the asset from historically loss making to profit generating.
Outrigger Fiji Beach Resort is undergoing major renovation starting October 2022 to the end of 2023 to uplift the guest rooms , the public areas and dining venues with an expected ADR growth of 10-15% . Moreover, as SHR is seeing better trends towards luxury travel and product demand in Maldives, it is repositioning some of its standard rooms to pool suites to meet these customer demands and expect growth in ADR of 15-20%.
" We are confident for a good year-end with the continued performance of our global portfolio. We have also set a robust growth plan for 2023, particularly focusing on development and enhancement of our existing products to lift our market positioning and drive RevPar. Therefore, we've set a revenue target of THB 10,000 million for 2023. Furthermore, we are looking forward to the opening of the luxury SO/Maldives towards the end of 2023 " added Mr. Dirk De Cuyper
.
# # #
About S Hotels & Resorts Public Company Limited
S Hotels & Resorts Public Company Limited (SHR), the hospitality arm of Singha Estate Public Company Limited, is a fast-growing, Thai-inspired company with an extensive international portfolio and world-class standards. Specializing in the management and investment of high-quality hotels and resorts in desirable destinations across the globe, S Hotels & Resorts has created a collection of its distinctive lifestyle brands, whilst also partnering with the hospitality industry's leading names. The company aims to set new standards for leisure and lifestyle through diversified business platforms and to enhance value for all its stakeholders based on a philosophy of sustainable development and delivering benefits to local communities. To learn more, please visit our website at www.shotelsresorts.com or follow us on Facebook, Instagram, YouTube, or LinkedIn 
S Hotels & Resorts Public Company Limited
123 Suntowers Building B, 10th Floor, Vibhavadi-Rangsit Road,
Chom Phon, Chatuchak, Bangkok 10900
Tel. +66 (0) 2058-9888
www.shotelsresorts.com
Corporate Communications
Lalita Somboonsuk 
Tel. +66 (0) 95-762-3547
Email: lalita.s@shr_lalita-s
For media contact 124 Communications:
PR Consultant for SHR
Kanyanut Srichaipatarakul (Aom)
Tel. +66 (0) 89-457-1180
E-mail: kanyanut@124comm.com
Singha Estate Public Company Limited
Atiroj Chotpornsawat (Tae)
Tel. +66 (0) 89-118-9110
Email: Atiroj.c@singhaestate.co.th