The resort's Marine Discovery Centre supports key projects such as coral propagation, breeding programmes and educational events, as this idyllic ecosystem reopens to a limited number of visitors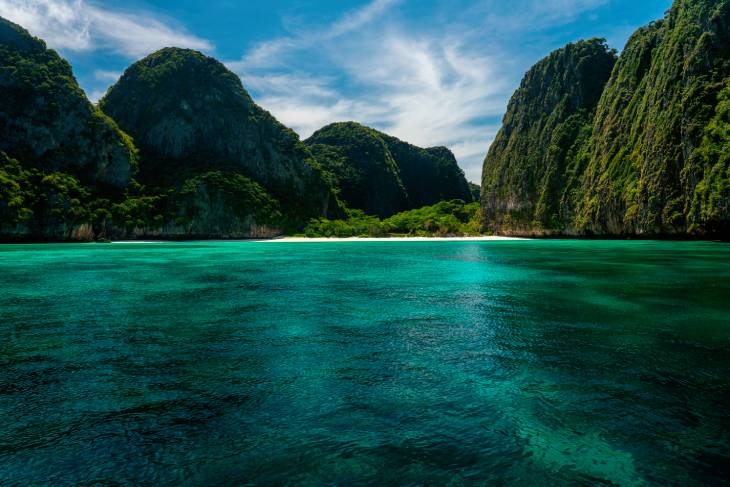 For Immediate Release 15 March 2022
BANGKOK, THAILAND: Hat Noppharat Thara-Mu Ko Phi Phi National Park in southern Thailand is one of the world's most iconic and idyllic tropical ecosystems. It is so stunning that when Hollywood was making a movie about the world's most beautiful beach, it chose Maya Bay, a heavenly hidden lagoon at Koh Phi Phi Leh.
Unfortunately, following the global success of "The Beach", Maya Bay became overwhelmed by visitors. In 2018, authorities were forced to close the area to help the ecosystem recover. Free from the damage caused by people and boats, coral reefs have been replenished and many species, including blacktip reef sharks, have returned. Now, Maya Bay is reopening to a limited number of visitors for sustainable, small-scale excursions.SAii Phi Phi Island Village, the free-spirited five-star lifestyle resort from S Hotels and Resorts PCL, is proud to have played a role in the revival of Hat Noppharat Thara-Mu Ko Phi Phi National Park – the home of iconic Maya Bay. The resort's onsite Marine Discovery Centre serves as a hub of conservation and education for the entire region, with four zones – the Shark Room, Phi Phi Islands Room, Clownfish Room and Auditorium – featuring interactive displays that reveal the lifecycles and habits of indigenous species. Overseen by a dedicated Marine Biologist, it supports critical projects such as bamboo shark conservation, coral propagation, clownfish breeding, mangrove planting and beach cleaning.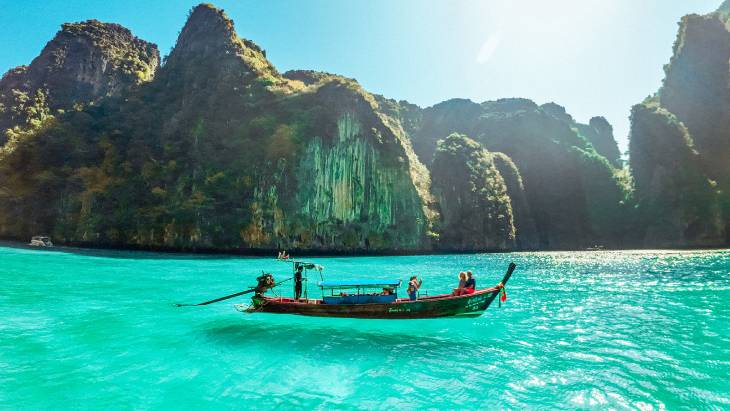 The facility has already successfully bred more than 100 clownfish and released them back into the ocean, and it recently collaborated with the Phuket Marine Biological Center (PMBC) on the "Save Our Sharks" initiative to care for over 40 juvenile bamboo sharks and eggs at its Shark Nursery Pond – the first time that the PMBC had entrusted this important job to a private resort. SAii Phi Phi Island Village has already started releasing these creatures back into their natural habitat.
The Marine Discovery Centre also works hand-in-hand with the local community, supporting a wide range of educational activities and hosting visits by local schools. In May 2021, an injured lionfish was brought to the centre by a local villager in need of expert treatment; the Marine Biologist successfully rehabilitated this beautiful but venomous creature and released it back into the wild five months later. Then in December 2021, S Hotels & Resorts collaborated with Singha Estate and EEC Thailand to host the "SeaYouTomorrow Camp: Fighting Climate Crisis", an educational event aimed at inspiring young people and raising awareness about major environmental issues, such as greenhouse gas emissions, carbon footprints and threats to biodiversity.
These are just some of the ways that S Hotels & Resorts is integrating the UN's Sustainable Development Goals (SDGs) into every aspect of its operations, including SDG11, "Sustainable Cities & Communities" and SDG14, "Life Below Water". SAii Phi Phi Island Village is also involved in waste management on Koh Phi Phi Don and collected over 8,000kg of coastal debris in 2021, and it also supports more than 30 local families who provide longtail boat services for guests. Like all SAii Resorts worldwide, the resort has abolished single-use plastic and integrated eco-friendly products and processes into every area of its operations.
"At S Hotels & Resorts, we take our environmental and social responsibilities very seriously. The plight of Maya Bay was a tragedy and a stark warning to the world about the damaging effects of over-tourism. But it has also reminded us of Mother Nature's strength and resilience. Just over three-and-a-half years since Maya Bay was closed, this rich and diverse ecosystem has been restored. We are very proud to have played a role in the conservation of Hat Noppharat Thara-Mu Ko Phi Phi National Park and we look forward to revealing this natural wonderland to our guests," said Dirk De Cuyper, CEO, S Hotels & Resorts.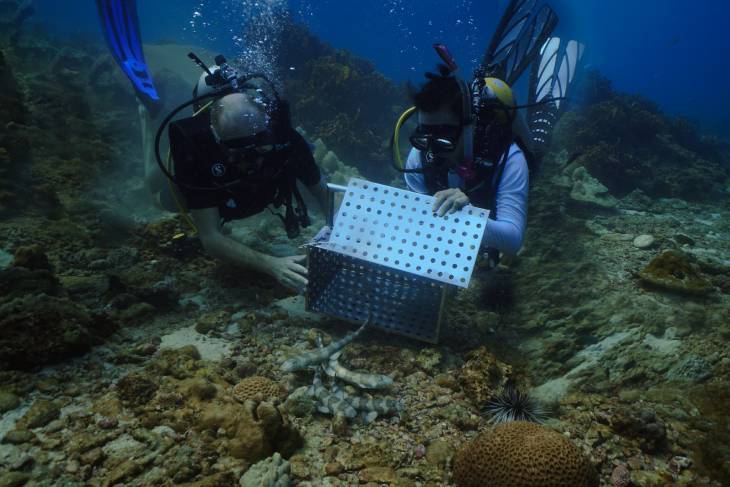 The luxury flagship of the SAii Resorts portfolio, SAii Phi Phi Island Village is nestled in lush landscaped gardens, palm groves and native forest, with an 800-metre-long stretch of secluded beachfront. With a collection of rustic-chic bungalows, suites and villas and innovative brand concepts such as Mr. Tomyam, the casual poolside Thai fusion restaurant, Lèn Forest Spa, a standalone hillside wellness centre, and M.I.Y Aroma Lab, where guests can create their own organic bathroom products, this is a haven of tranquility for responsible, experience-seeking travellers. It has also achieved the Gold Level Green Hotel Award for its commitment to sustainability.
Travellers who want to explore Phi Phi's amazing ecosystems can now book SAii Phi Phi Island Village's "Marine Discovery Package", which includes spacious accommodation, daily breakfast, a half-day island excursion by long-tail boat for two adults and two children – including to Maya Bay, a 25% discount on F&B and spa treatments, unlimited use of the resort's fitness centre, tennis court and activities, and a guided tour of the Marine Discovery Centre to learn about its in-house coral propagation, clownfish breeding and bamboo shark conservation programmes. Rates start from THB 4,100 per night. CLICK HERE for more information.
For more information about S Hotels & Resorts, please visit www.shotelsresorts.com or follow us on Facebook, Instagram, YouTube or LinkedIn.
ends
About S Hotels and Resorts Public Company Limited
S Hotels and Resorts Public Company Limited, the hospitality arm of Singha Estate Public Company Limited, is a fast-growing, Thai-inspired company with an extensive international portfolio and world-class standards. Specialising in the management and investment of high-quality hotels and resorts in desirable destinations across the globe, S Hotels & Resorts has created a collection of its own distinctive lifestyle brands, whilst also partnering with the hospitality industry's leading names. The company aims to set new standards for leisure and lifestyle through diversified business platforms and to enhance value for all its stakeholders based upon a philosophy of sustainable development and delivering benefits to local communities. To learn more, please visit www.shotelsresorts.com or follow us on Facebook, Instagram, Youtube, or LinkedIn.
For more information and high-resolution images, contact:
Lalita Somboonsuk (Ta)
Senior Manager - Corporate Marketing Communications
S Hotels & Resorts | Singha Estate PCL
Tel: +66 (0) 2058-9888 ext. 320
E-mail: lalita.s@shotelsresorts.com
Website: www.shotelsresorts.com
Jerome Richard
VP, Delivering Asia Communications
Tel: +66 (0)91 723 1648
E-mail: jr@deliveringasia.com