Meet 5 of our favourite collaborators
S Hotels & Resorts teams up with partners — big and boutique, international and independent — across the world. Yet many of our most talented collaborators remain under the radar — let's change that! From local Maldivian artists to Thai handicraft artisans, we always strive to shine a light on the personalities shaping your stay. We recently caught up with five individuals during the lockdown period and discovered how they've been making a difference and creating unforgettable memories for all of our resort guests.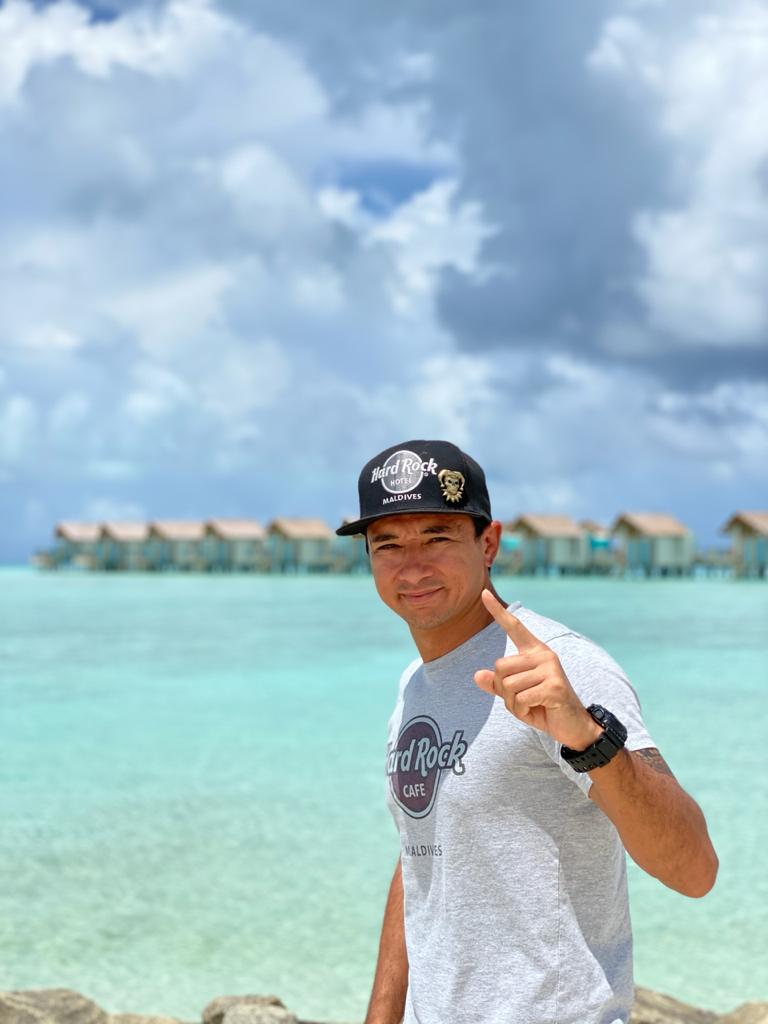 Benjamin Lim
Benjamin Lim, Recreation Manager at Hard Rock Hotel Maldives
A born entertainer, Benjamin has lived, worked and played throughout Asia and South America. His action-packed career has taken him from a kid's club coordinator at Club Med in his teens to a seasoned hospitality expert with stints at the circus (seriously!) and a degree in Sports and Exercise Science along the way. Nowadays he can find bouncing around Hard Rock Hotel Maldives ensuring guests of all ages are having the time of their lives.
What does your job entail and what makes it unique?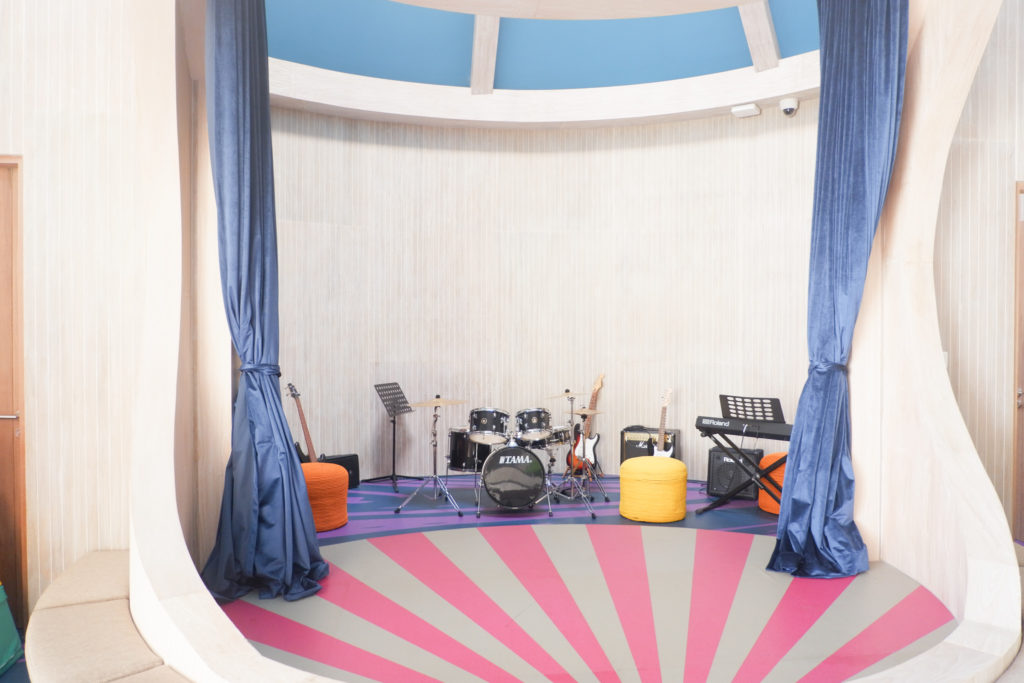 Roxity Kids Club Jam Room, Hard Rock Hotel Maldives
Get comfortable and let me take you on a Hard Rock journey through the Vibe & Recreation program. The two main aspects of this department are the music and activities experience for our guests. My position here requires me to combine all my experiences with childcare, coaching, performing and guest engagement and share it with a specific guest at a specific time and at a specific place. As you can imagine, this place is very dynamic, kids friendly and active!
What's the coolest thing about the job?
Having the freedom to impact my guest's experience in many ways and from different angles. I am truly satisfied when everybody is learning something new and leave us on a positive note. The pinnacle of success is when they come back as a repeat visitor!
Can you see CROSSROADS Maldives becoming a major live music destination in the future?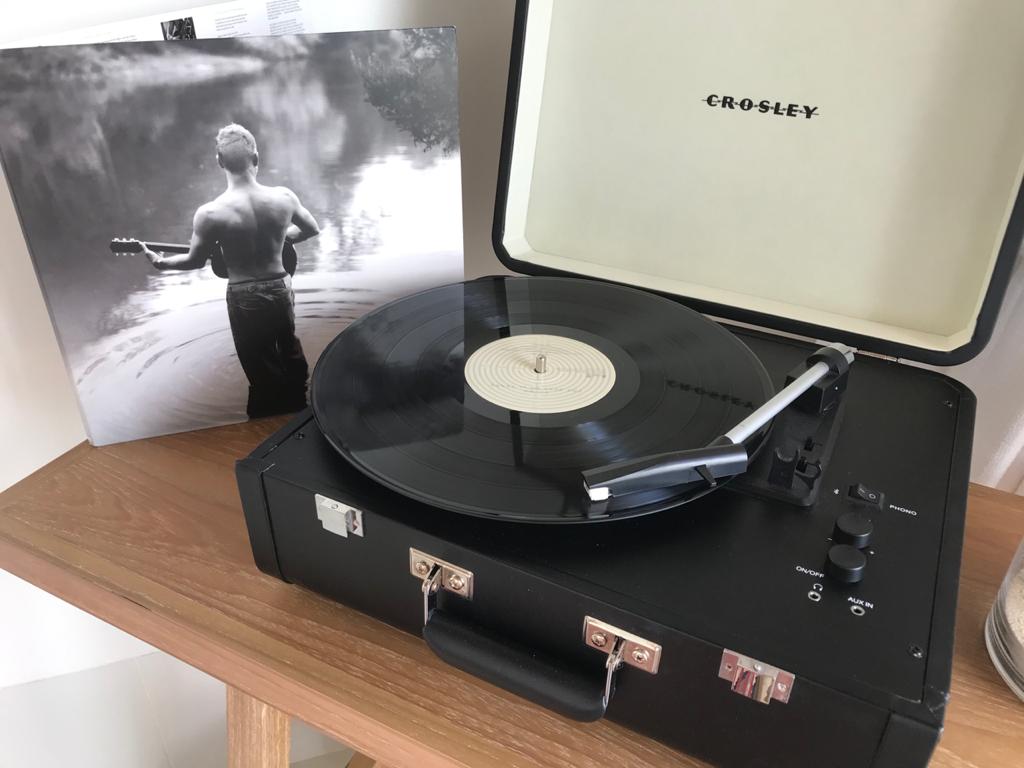 Guests can borrow Crosley turn tables to curate holiday soundtracks at Hard Rock Hotel Maldives
Not just major, but the music destination in the Maldives. We opened in September 2019 and have already welcomed many local talents to our Hotel, Cafe, Marina and other open-air events that CROSSROADS Maldives has hosted. In the future, I see this place being a happening spot for all kind of events. We have the space and the location, only moments from the Maldives capital Male, makes it exciting for families to take a boat trip to a "magical" and "musical" island where weekly entertainment varies. Given that there are two resorts at CROSSROADS Maldives -- Hard Rock Hotel Maldives and SAii Lagoon Maldives -- and more planned for the future we can accommodate more than enough guests to host huge concerts and sporting events.
Have you been immersing yourself in the local music scene?
Absolutely. I have seen many local acts perform and I have to say I am very impressed. I would also like to take this opportunity to say thank you to all those who have come our way and performed with us. Currently with what's going on around the world, the Maldives tourism industry has suffered a lot and that affects local artist as well that performs in resorts across the Maldives. We will always support local artists, especially when Hard Rock Hotel Maldives reopens to the public. We are with you guys! As our motto says "All is One".
What have you been listening to during the lockdown?
On working days, I listen a lot to Drake and Kendrick Lamar and on my days off I flip 180-degrees and listen to anything from Tash Sultana to Jack Johnson. I guess I'm the type of person who uses music to get into the zone!
Wiriya Phungsoonthorn
Wiriya Phungsoonthorn, CEO and founder of Nature Touch
Wiriya founded Nature Touch in 1999 and became an import pioneer of essential oils from the world-famous fragrance markets of Grasse in France. With his nose for business and passion for perfume, Wiriya has transformed the homegrown company into one of Thailand's market leaders and it now develops unique products and fragrances, ranging from perfume to soap and spa products for leading hotels and hospitality firms, including S Hotels & Resorts exclusive M.I.Y Aroma Lab fragrance product line.
How did you start out in the profession and what inspired you?
It has always been my dream to create essential oil-based perfume that put smiles on everyone's faces. From the moment I was born, I was surrounded by perfume and fragrances. My great-grandmother, who was already in her 90s, raised me and she was renowned for her expertise in the field of herbal medicine. I was always learning and sharpening my skills through her teachings and by observing what she did on a daily basis. After graduating from the university in Australia, I started off my first career as a perfume salesperson. This is when I had the life-changing opportunity to continue my studies at Charabot Perfumery School in Grasse I was taught how to blend, discriminate, and extract perfume.
What is it like creating fragrances from scratch?
It is not an easy process. We obviously have to select the absolute best materials to ensure the quality of the output or else it will affect our standard. Distillation of essential oil also requires a lot of patience and concentration, even for those with experiences in this field.
How do you work with partners to determine their ideal fragrances?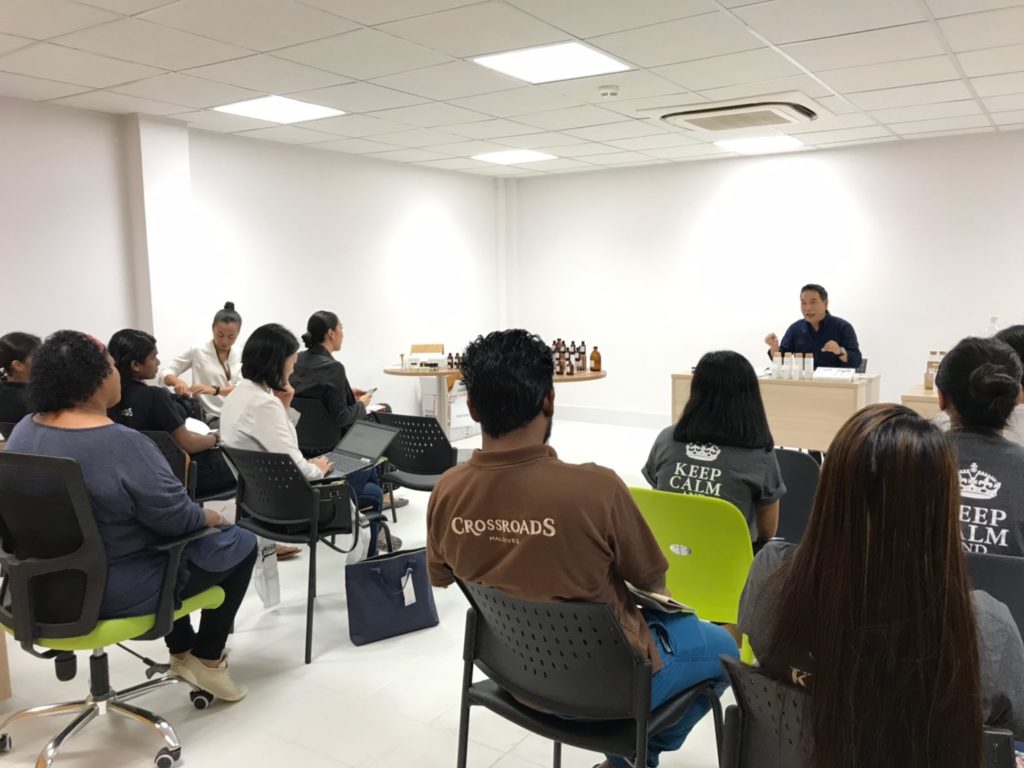 M.I.Y Training with CROSSROADS team
We regularly brainstorm with our partners to identify the customers we want to target and the type of fragrances that will appeal to them. We then continue to update the fragrance to ensure we're in touch with the latest trends and processes.
Talk us through the process of creating SHR's M.I.Y Concept
We approached it like a cocktail bar that allows patrons to customise their own drinks. The ingredients are all presented, in addition to recommended recipes, and they can mix and match to make their perfectly unique scent. I think it's really popular at SAii Lagoon Maldives and future properties as it is a little different from the usual sun, sea and sand activities. The raw materials in the aroma lab feature fragrances and essences that get them straight into the holiday mood and remind them of the breezy smell of beaches and sea.
What makes this particular concept unique?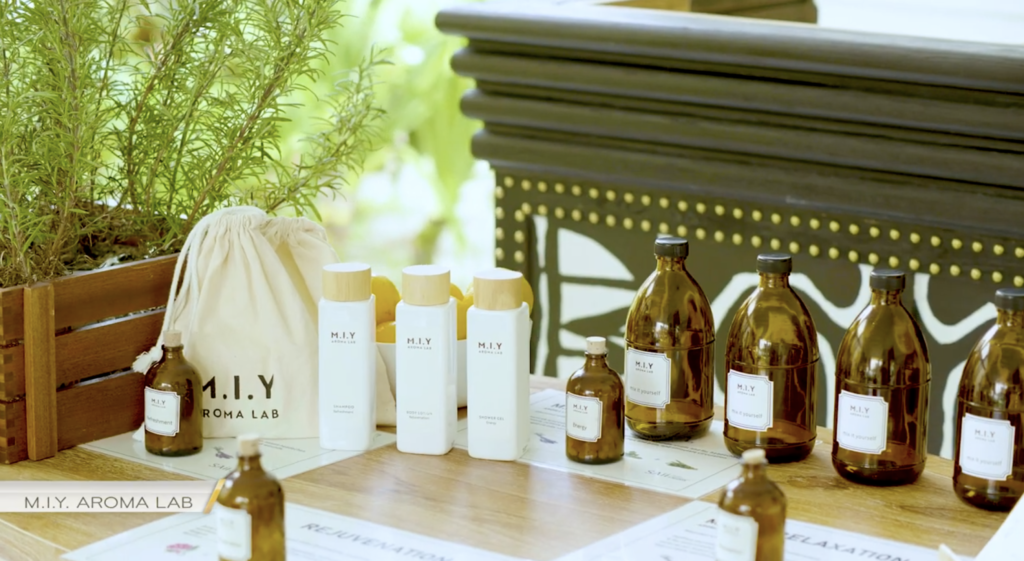 M.I.Y Products
The fact that we allow customers to customise their own perfume is one of the unique traits of the M.I.Y concept. M.I.Y stands for 'mix it yourself, which in turn is a subtle reference to the Thai word for smile: yim. We also provide a special blend especially for S Hotels & Resorts, which can't be found anywhere else.
Why do you think it's important for people to customize their own products?
Allowing customers to create a personal product opens them up to a whole new experience. They can pick their favourite materials and produce it from scratch, while also learning about the basics and fundamental knowledge of perfume production. We want everybody to enjoy the art of perfume crafting the same way myself the team do on a daily basis.
What is your personal favourite?
I'd say it is probably 'Rejuvenate'. It is a balanced-body smell that makes me feel enlightened throughout the day.
SAii's Yoga video
Sunrise Yoga at SAii Lagoon Maldives
Josmin John, yoga instructor and spa therapist
Hailing originally from the southern Indian state of Kerala, Josmin has been a yoga enthusiast from an early age. He is also a keen disciple of the body-cleansing ayurvedic practise of Panchakarma. At CROSSROADS Maldives, Josmin oversees the resort's wellness programmes and helps guests to "inhale the future and exhale the past".
What are the advantages of being able to ply your trade at a resort rather than a standalone practice?
I have always been really interested in working in the hospitality sector because it is a unique opportunity to apply my skills within an atmosphere where people are already looking to relax and learn more about themselves and self-improvement. Together we can explore our skills and create memorable moments that go beyond the usual holiday activities.
What are some of the most popular programmes you run at CROSSROADS Maldives?
Our complimentary morning yoga class, which runs from 6-7 AM is a big hit with our guests, as it allows them to experience yoga without having any prior knowledge and also without having to make a commitment. For those guests who are a little more serious about it or want a personalised itinerary, we provide personal training and private classes. Our meditation programmes and spa treatments are also a perfect excuse to reflect and unwind in a stunning location.
What is your favourite setting to practice?
When it comes to effectively practising yoga, I think it is often more about the state of mind than the location. Obviously for guests it is about meeting their needs and ensuring they are in a relaxed environment, so we always consider, for instance, the time, weather, and number of participants when we arrange classes. It is also important to provide our guests with as many comforts as possible, such as a mat, water, blanket and cushion, so they don't need to worry about the smaller details and can focus instead on their wellbeing. We currently conduct yoga sessions on the pool deck but are looking to create a dedicated yoga pavilion in the future.
How do you welcome first-timers at the resort?
I love being able to share my knowledge with first-time participants. It makes it all worthwhile when you can see the satisfaction a guest gets from practising yoga for the first time. It is also a learning curve for me because I have to change my approach depending on the level of the guests. We try and focus on the basics like breathing techniques and stretching, standing and sitting poses as well as yoga nidra, which is a simple and effective way to reduce stress.
What advice would you give to people practising yoga in lockdown?
Firstly, it is a fantastic time to start if you haven't already. We are all probably a lot more stressed than we would usually be and probably have more time on our hands if we've been stuck at home. Try and master the basics and don't worry too much about getting techniques wrong. What is most important, however, is making sure that your alignment and breathing correctly. If you just focus on these two areas and dedicate some time to meditation, you will quickly start to feel the benefits and embrace positivity.
Shameen Moosa, artist
Maldivian Art store at CROSSROADS Maldives 
Credit: https://www.youtube.com/user/shameenmoosa
Local Maldivian artist Shameen Moosa is responsible for many of CROSSROADS Maldives' quirky art installations and eye-catching paintings. Locally born and raised, he has become highly sought-after in a short space of time since picking up a paintbrush professionally for the first time only a few years ago.
Tell us a little about your background
I was always a curious child and demonstrated a natural graphic ability from an early age. Unfortunately I was never really encouraged to pursue art as a career. But I guess it is understandable that someone from my generation and background was expected to get a 'real profession'. In fact, It's only in the last five years that I've seriously considered myself 'an artist' and made a full-time living from my paintings. Nowadays I hope to make people pause for just a moment with my art.
What inspired you to eventually pick up a paintbrush?
My inspiration is simple: to make beautiful contemporary paintings that are familiar, tangible and enduring. I studied on one of the local islands after grade 10 before arriving in the Maldivian capital Male to further my education. There were however no art courses so I ended going to the library and burying myself in books instead. I can't imagine a day now or forever when I won't pick up a paintbrush. I always intend to paint my environment and will only stop when my mind or body gives up on me!
What's your favourite medium to work in?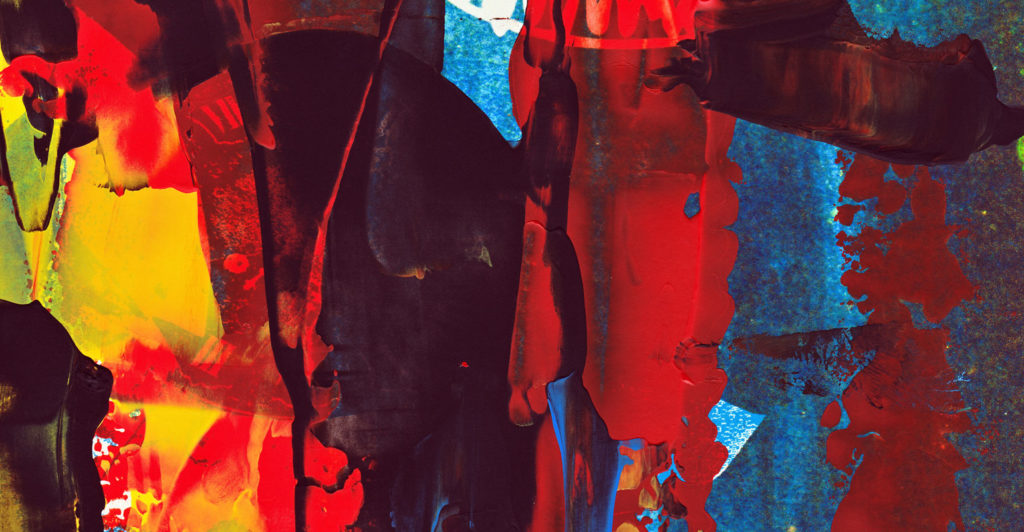 Maldivian Art
Acrylic colours are my favourite medium because they can dry almost immediately. I love painting live in front of an audience, so usually I can finish a simple piece in about 10 minutes using acrylics. When I have more time or work on something intricate I'll opt for watercolours, oils and occasionally even paint with an airbrush and airgun.
How did you get involved and collaborate with CROSSROADS Maldives?
CROSSROADS Maldives is one of the biggest tourism projects in Maldivian history so I was really keen to be a part of it. Luckily I had a chance to showcase my talents for the team and all the guests early on. The rest, as they say, is history! It's been a great adventure already and I can't wait to continue the collaboration in the future.
Which elements of local Maldivian culture have you incorporated into your work there?
The beaches and sea obviously play a huge role in the local culture and in my work too. I'll never grow tired of being inspired by our incredible natural surroundings, especially the underwater magic, and delight in sharing my interpretations of my home country with guests.
What are you currently working on?
The last few months have been tough for many people who have been unable to travel or even leave their homes, so I've been focused on teaching art lessons on my YouTube channel. I hope I can inspire people, whether they have experience or are picking up a paintbrush for the first time, to enjoy themselves, learn a few new techniques and embrace creativity to overcome these challenging times.
Ministry of Crab @ CROSSRADS Maldives
Dharshan Munidasa, founder of Ministry of Crab
Arguably Sri Lanka's most celebrated chef, Dharshan Munidasa burst onto the scene more than two decades ago with the launch of his first restaurant Nihonbashi followed by the now legendary Ministry of Crab in 2011. He has since garnered a global reputation for his TV appearances and regional expansion of Ministry of Crab, with the original in the Sri Lankan capital Colombo regularly featured on the Asia's 50 Best Restaurants List. Ministry of Crab now has a presence in six countries, including the Maldives.
Why do you think Ministry of Crab and CROSSROADS Maldives is such a good match?
Our flagship restaurant is located just an hour away from the Maldives in Colombo and since starting out we've always been inspired by the turquoise blue waters that surround this paradise Island. Moreover, a restaurant of our nature would not really work in a resort, so it had to be part of an integrated destination where people are free to walk around and have the opportunity to try an authentic establishment. Given CROSSROADS Maldives is the first of its kind in the archipelago, we are all excited to be a part of this project!
What local flavours and ingredients have you incorporated into the menu?
We probably have one of the lowest carbon footprints of any restaurants in the Maldives as our ingredients are exclusively sourced locally, whereas many place source ingredients from Australia and Europe. Valhomas, a local cured tuna, for instance, is commonly used in Sri Lankan dishes and the abundance of this ingredient here is really exciting. It is regularly used in the Maldives for 'chahan', a Japanese-style fried rice dish, so we have our own take on it which has been super popular with both locals and tourists.
Are there any unique challenges and opportunities to sourcing ingredients in the Maldives?
We have to airfreight most of our ingredients and have inevitably endured a series of logistical nightmares. These include fresh lagoon crabs dying from either being placed in a chiller during transit or exposed to the sun for too long. We also fall into one of the highest duty brackets for importing live crab into the Maldives, which seems unfair being a South Asian Association for Regional Cooperation -- a regional inter-governmental organisation -- and bringing value to the Maldives. Most of our core ingredients, meanwhile, are from fresh and brackish water, which, not being a part of the Maldives eco-system, is another challenge we face.
If patrons could only eat one dish at Ministry of Crab Maldives, which would you recommend?
It would have to be the Garlic Chilli Crab. It is something original and we use no preservatives or taste enhances to make it -- just 100% natural flavours. This is of course how real restaurants should serve their food and we are immensely proud of this signature dish.
If you could only ever eat one meal, what would it be?
It would be a Japanese dish, a simple bluefin tuna sashimi.
---
Related Product