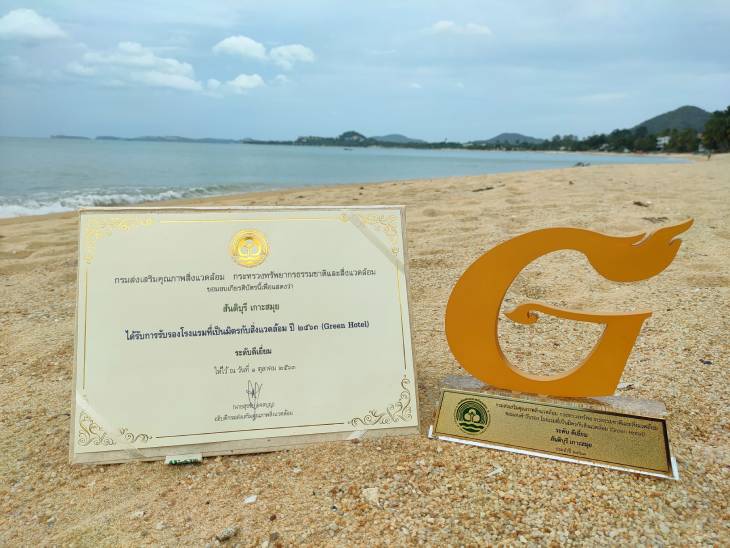 Santiburi Koh Samui has achieved the Green Hotel Award's 'Gold Level' as certified by the Department of Environmental Quality Promotion (DEQP) of the Ministry of Natural Resources and Environment. It is the only resort on Samui Island, out of over 100 requesting properties, that has received Gold Level recognition.
This Green Hotel Award is granted exclusively to hotels and resorts which have successfully implemented comprehensive environmental protection and resource efficiency measures.
Award recipients must meet strict auditor criteria for environmental policies and preservation, public relations, procurement systems, and energy-saving plans and methods. The award is categorized into Gold, Silver, and Bronze levels with the Gold Level representing the highest standard of implementation.
As a 2020-2021 Gold Level, Green Hotel, Santiburi Koh Samui is established as a sustainable resort that has successfully enhanced its use of property resources and energy and has raised the standard of all its services to become more environmentally friendly.
We are proud to stand by and protect our community and all our surroundings.
For more information and reservations, please email info@santiburi.local, call +66 (0) 77 425 031, visit santiburisamui.com or follow us on Facebook, Instagram and YouTube.