Chef Chumpol Jangprai of R-Haan, the Bangkok restaurant, which was awarded two Michelin stars in 2023, will let guests embark on a once-in-a-lifetime 12-course culinary journey with fresh, locally-sourced ingredients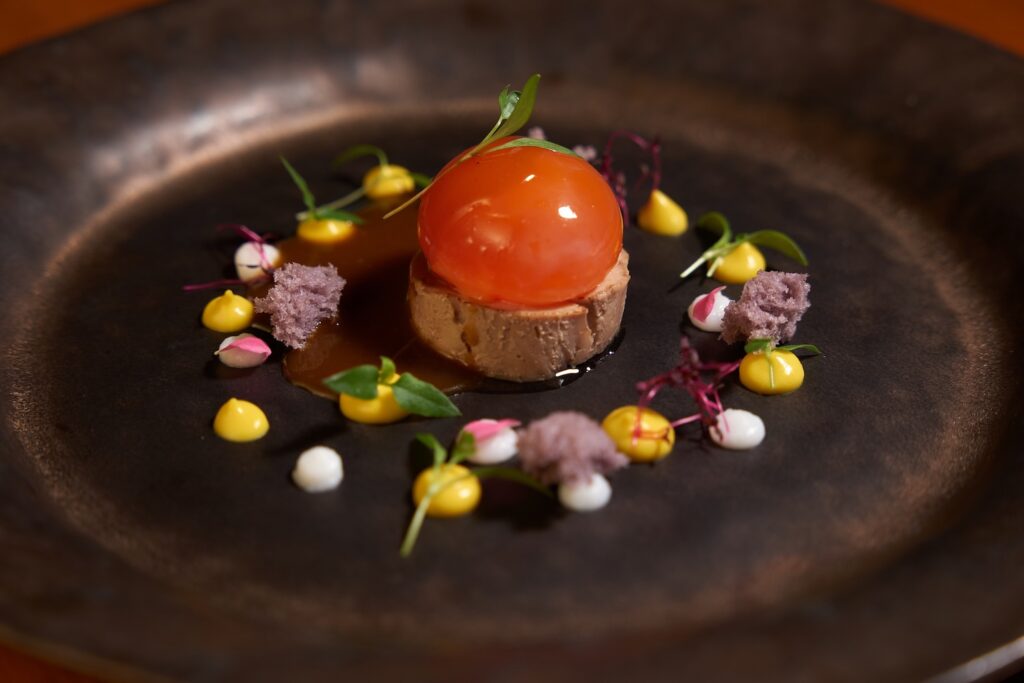 Chef Chumpol will present the first recipe he cooked: Southern-style braised pork belly & egg in brown sauce
Koh Samui, THAILAND – Santiburi Koh Samui, S Hotels & Resorts' natural five-star sanctuary on Samui's stunning north shore, is inviting its discerning international clientele, domestic guests and local residents to journey "From Michelin Stars to Samui Skies" with a spectacular culinary experience that will showcase the outstanding skills of Chef Chumpol Jangprai from R-Haan, the highly acclaimed Thai restaurant in Bangkok that has been awarded two Michelin stars.
From 9-11 December 2023 during the long weekend getaway in Thailand, to coincide with the resort's 31st anniversary, Chef Chumpol will welcome guests to Sala Thai at Santiburi, Santiburi Koh Samui's legendary, original and renowned restaurant which has been pioneering Thai cuisine in Koh Samui for over three decades, to treat diners to a 12-course Southern Thai set menu. This epicurean odyssey will present six of the signature dishes that have elevated R-Haan to the pinnacle of Thai gastronomy, along with six original creations that Chef Chumpol has crafted especially for this celebratory occasion. Guests can look forward to savouring the finest local and seasonal ingredients from Koh Samui and the surrounding seas and provinces, cooked to perfection and presented in an enchanting ambience, amid the resort's tropical gardens.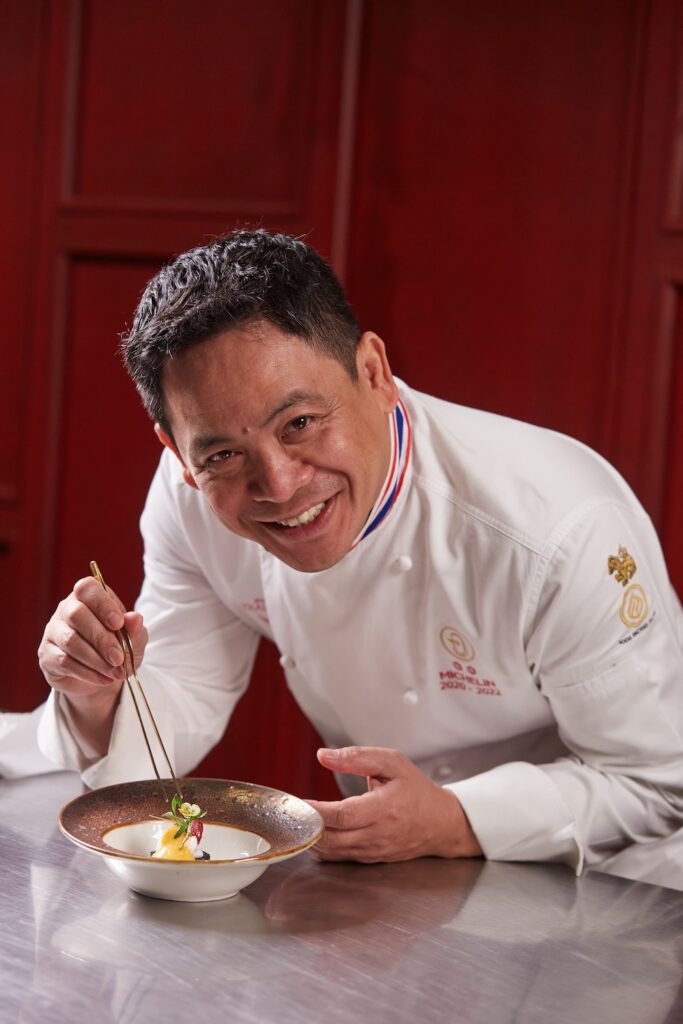 Chef Chumpol Jangprai of R-Haan
Following a curated selection of light amuse bouches, to prepare the palate for the delights that lie ahead, diners will be transported on an immersive journey to the farms, fields and fisheries of Southern Thailand. Among the delicacies sustainably sourced by Chef Chumpol will be Surat Thani oysters (topped with Royal Project caviar and seafood sauce), succulent lobster from the Gulf of Thailand (prepared in a wonderfully deep tom yum bisque), black grouper (cooked sous-vide with a Champagne & lemongrass sauce), Surat Thani squid (complemented with Chaiya salted egg espuma), and Nakhon Si Thammarat Angus beef (chargrilled and served in a spicy clear curry sauce).
Perhaps the most evocative dish on this mouth-watering menu will be Southern-style braised pork belly & egg in brown sauce – the first recipe Chef Chumpol cooked and which he has perfected over the years. Naturally, this exquisite culinary adventure will conclude on a fresh and sweet note, with a dessert that highlights the finest coconuts from Koh Samui.
Inspired to cook from a young age, Chef Chumpol believes in crafting highly authentic recipes in line with the traditional wisdom of Thai cuisine, passed down through the generations. This includes using indigenous ingredients, balancing flavours with herbs, spices and seasonings, and taking inspiration from Thai culture. This philosophy has led to R-Haan being awarded two Michelin stars for four consecutive years from 2020 to 2023.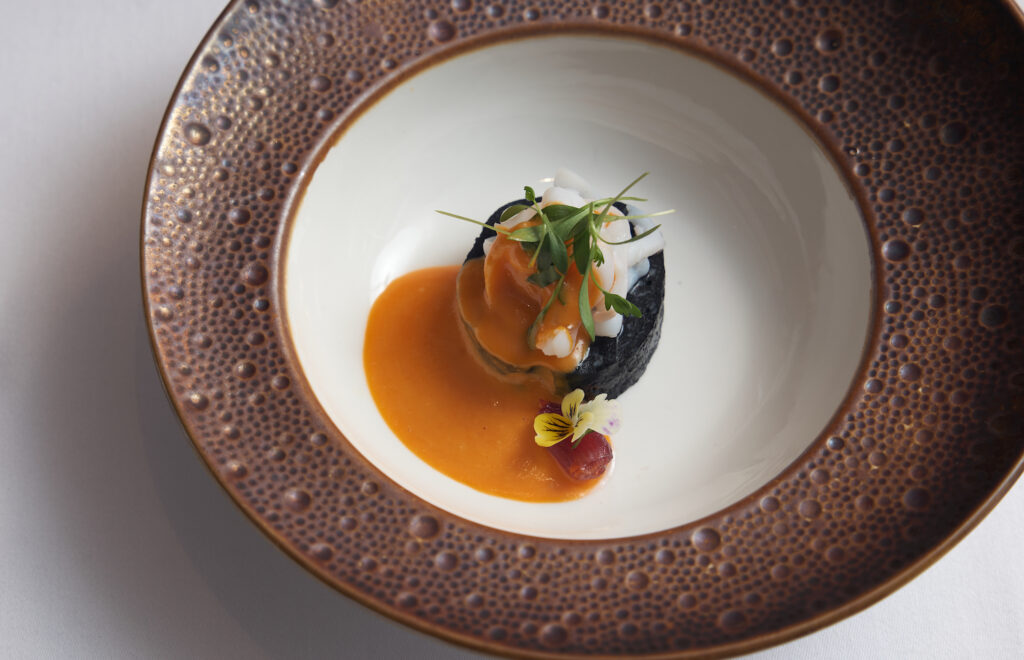 Surat Thani squid with Chaiya salted egg espuma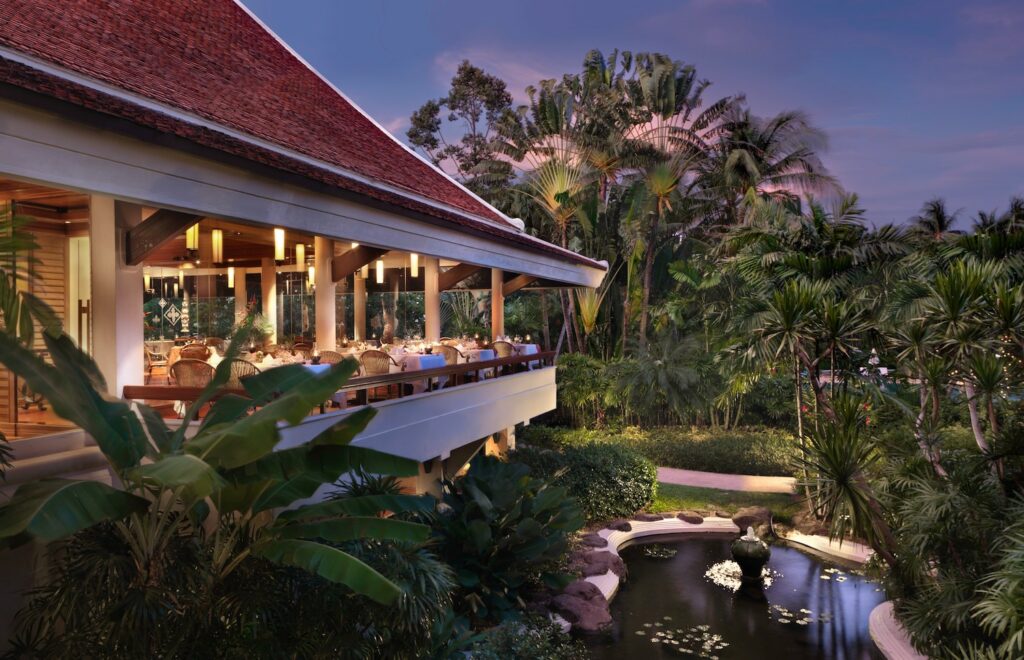 Sala Thai at Santiburi
Chef Chumpol Jangprai, R-Haan, commented: "I am excited to be part of Santiburi Koh Samui's 31st anniversary celebrations. Koh Samui is a very charming place with many famous ingredients, so my menu will focus on locally sourced produce such as coconut milk from Koh Phangan, turmeric from Surat Thani and the freshest seafood from the Gulf of Thailand. I would like to invite everyone to join this amazing fine dining experience showcasing authentic Southern Thai cuisine this December – I look forward to meeting you there!"
Mr. Giulio Stix, General Manager, Santiburi Koh Samui, said: "At Santiburi Koh Samui, we strive to showcase the finest aspects of Southern Thai hospitality in every area of our resort, including our world-class gastronomy. To celebrate our 31st anniversary, I am delighted to invite our esteemed guests to discover the incredible talent of Chef Chumpol, one of the kingdom's leading culinary experts. For lovers of Thai cuisine, this is an epicurean experience that will linger on their taste buds and live long in their memories."
Guests can combine this exquisite dinner with a serene stay at Santiburi Koh Samui. The "Michelin Gourmet Stay" package includes luxurious accommodation, return airport transfers and Chef Chumpol's 12-course dinner. A two-night stay is required and those who book a Duplex Suite or Deluxe Garden Villa with Plunge Pool will be upgraded to a Deluxe Garden Villa or Grand Reserve Pool Villa, respectively. This celebratory package is available for bookings made from now until 6December, and stays taken between 9-12 December 2023, priced from THB 23,370 net (for 2 nights).
For more information and reservations, please visit santiburisamui.com, call +66 (0) 77 425 031 or contact via LINE http://line.me/ti/p/@santiburisamui
###
For further information or high-resolution photography, please contact:
Lalita Somboonsuk
Senior Manager - Corporate Marketing Communications, S Hotels & Resorts
Tel: +66 (0) 2058 9888 ext. 320
Email: lalita.s@shotelsresorts.com
Website: www.santiburisamui.com
Jerome Richard
Delivering Asia Communications
Tel: +66 (0) 91 723 1648
E-mail: jr@deliveringasia.com
Notes to Editors
About Santiburi Koh Samui:
Situated on a secluded beach, Santiburi Koh Samui offers a range of luxurious tropical villas and suites that serve as individual havens offering ultimate peace and privacy. The family-friendly resort also boasts an array of leisure and entertainment options with privileged access to the world class Santiburi Samui Country Club's 18-hole championship golf course. The resort also features a high-end Lèn Spa, an inviting Junior Camp, and eco-friendly water sports, such as kayaking, snorkelling and even sailing. After working up an appetite, guests can choose from various unique dining venues offering Thai and international favourites in refined yet relaxed atmospheres. Learn more at www.santiburisamui.com.
About S Hotels and Resorts Public Company Limited:
S Hotels and Resorts Public Company Limited (SHR), the hospitality arm of Singha Estate Public Company Limited, is a fast-growing, Thai-inspired company with an extensive international portfolio and world-class standards. Specialising in the management and investment of high-quality hotels and resorts in desirable destinations across the globe, SHR has created a collection of its own distinctive lifestyle brands, whilst also partnering with the hospitality industry's leading names. The company aims to set new standards for leisure and lifestyle through diversified business platforms and to enhance value for all its stakeholders based upon a philosophy of sustainable development and delivering benefits to local communities. To learn more, please visit www.shotelsresorts.com or follow us on Facebook, Instagram, Youtube, or LinkedIn.