Sales and marketing expert brings over 25 years of experience and acumen to the role, as the company targets THB 10 billion in global revenues and prepares to unveil an iconic new resort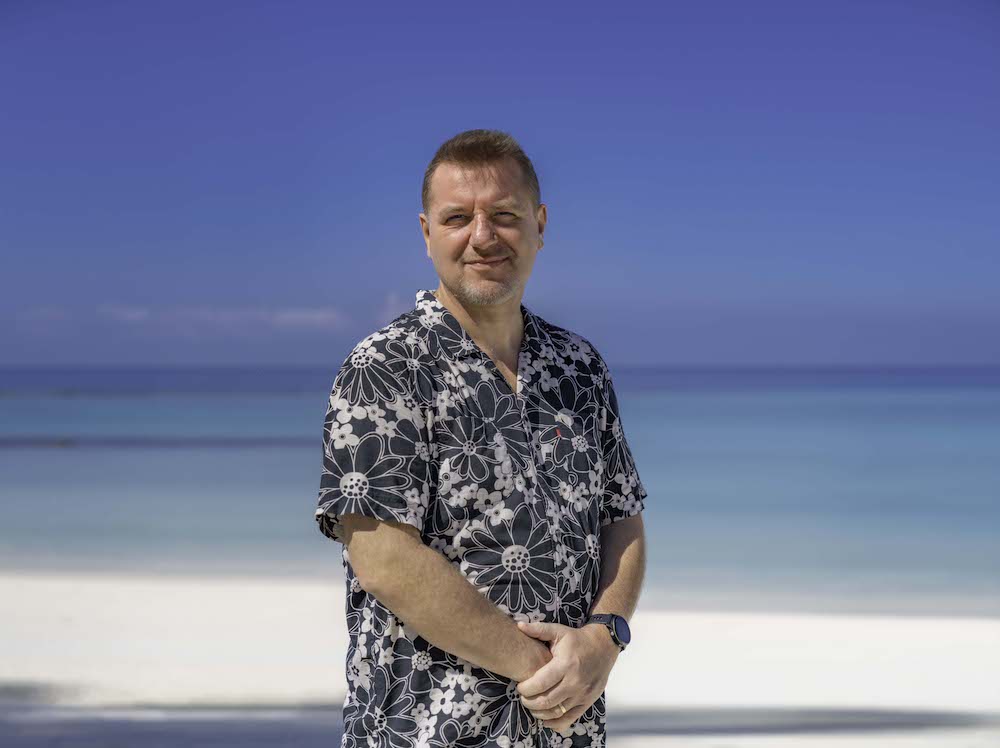 BANGKOK, THAILAND: S Hotels and Resorts PCL, the global hospitality company from Singha Estate PCL, has announced the appointment of Mr. Ludovic Gallerne as its new Vice President of Global Commerce, with responsibility for all commercial activities at the group's extensive global portfolio of hotels and resorts in Thailand, the Maldives, Fiji, Mauritius and the UK.
A highly skilled sales and marketing professional, Ludovic has enjoyed more than 25 successful years in the travel and hospitality industries. He now brings this vast experience to S Hotels & Resorts, which has embarked on a defining year in 2023 as it targets record-breaking full-year revenues in excess of THB 10 billion.
Ludovic will be responsible for driving commercial revenue at the group's self-managed properties in Thailand, including Santiburi Koh Samui and its free-spirited SAii Resorts in Phuket, Koh Phi Phi and Koh Samui, as well as CROSSROADS Maldives, the integrated leisure and lifestyle destination that comprises SAii Laguna Maldives, Hard Rock Hotel Maldives and the soon-to-open SO/ Maldives, all connected by The Marina @ CROSSROADS lifestyle precinct. He will also oversee the commercial operations at the group's Outrigger properties in Fiji and Mauritius, as well as its extensive collection of internationally-branded hotels in the UK.
Ludovic has spent more than two decades in Asia's travel and hospitality sectors, including spells with Travex Group, Minor International, JW Marriott, Banyan Tree, and Pavilions Hotels & Resorts. Most recently, he was Vice President of Sales & Marketing for Asia & Middle East at The Standard Hotels, which saw him manage the commercial department for upcoming, newly-opened, rebranded and relaunched properties in the Maldives, Thailand, Singapore and Australia. These included the opening of The Standard, Bangkok Mahanakhon, which won an award as "Best New Build in Asia." S Hotels & Resorts is now preparing to unveil its own iconic new property, SO/ Maldives, which will soon be launched at CROSSROADS Maldives in partnership with Accor.
Mr. Dirk De Cuyper, Chief Executive Officer of S Hotels & Resorts, said: "It gives me great pleasure to welcome Ludo to the company, as we embark on a pivotal year. As the global hotel recovery reaches full speed, our commercial activities will be ramped up all around the world, propelling us to record revenue. With his vast experience and proven track record of implementing successful sales and marketing strategies, Ludo will enable us to take advantage of the many opportunities that await in 2023 and beyond."
Ludovic Gallerne, Vice President of Global Commerce, S Hotels & Resorts, added: "I am delighted to join S Hotels & Resorts at this exciting time. With its diverse portfolio of hotels in many of the world's most desirable destinations, from the beaches of southern Thailand to the exotic islands of Fiji, Mauritius and the Maldives, and the historic towns and cities of the UK, the company's commercial potential is almost unlimited. The launch of SO/ Maldives in Q4 will be a watershed moment and I look forward to helping the company achieve its ambitious targets."
For more information about S Hotels & Resorts, please visit www.shotelsresorts.com or follow us on Facebook, Instagram, YouTube or LinkedIn.
ends
About S Hotels and Resorts Public Company Limited
S Hotels and Resorts Public Company Limited, the hospitality arm of Singha Estate Public Company Limited, is a fast-growing, Thai-inspired company with an extensive international portfolio and world-class standards. Specialising in the management and investment of high-quality hotels and resorts in desirable destinations across the globe, S Hotels & Resorts has created a collection of its own distinctive lifestyle brands, whilst also partnering with the hospitality industry's leading names. The company aims to set new standards for leisure and lifestyle through diversified business platforms and to enhance value for all its stakeholders based upon a philosophy of sustainable development and delivering benefits to local communities. To learn more, please visit www.shotelsresorts.com or follow us on Facebook, Instagram, Youtube, or LinkedIn.
For more information and high-resolution images, contact:
Lalita Somboonsuk (Ta)
Corporate Marketing Communications Manager
S Hotels & Resorts | Singha Estate PCL
Tel: +66 (0) 2058-9888 ext. 320
E-mail: lalita.s@shotelsresorts.com
Website: www.shotelsresorts.com
Jerome Richard
Delivering Asia Communications
Tel: +66 (0)91 723 1648
E-mail: jr@deliveringasia.com