Italian hospitality expert with 20 years of diverse professional experience in Europe and Asia selected to lead Santiburi Koh Samui, S Hotels & Resorts' luxury, iconic, and locally-inspired resort
Koh Samui, THAILAND – Santiburi Koh Samui, S Hotels & Resorts' natural five-star retreat on Samui's stunning north shore, has announced the appointment of Giulio Stix as its new General Manager. A highly-skilled leader with almost two decades of experience in luxury hotels and resorts in Europe and Asia, Giulio now takes the reins at this "grande dame" of Koh Samui which has been delighting discerning travellers and active families with its unique blend of wellness-orientated hospitality and authentic Thainess since 1992.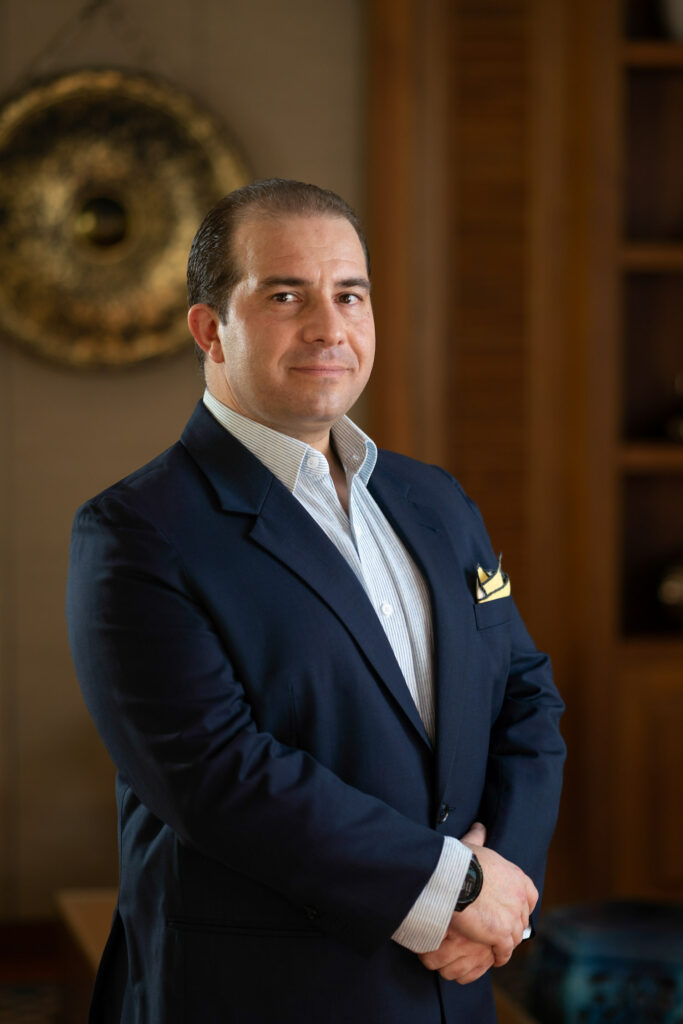 Giulio's impressive career commenced in Milan in 2004, when he became a sales and marketing trainee with Four Seasons Hotels & Resorts. He then joined Belmond, the luxury travel company that operates world-class hotels, resorts, cruises and trains – including the legendary Orient-Express – and spent a total of 12 years with company, rising to the senior position of Area Director of Group Sales for Southern Europe.
In 2019, Giulio took the life-changing decision to move to Asia, becoming Vice President of Sales & Marketing – Residences for Minor Hotels, based in Bangkok and overseeing the group's Anantara-branded residences across Asia. Having moved into a professional consultancy role and then taken up the position of CEO with a contemporary design company in his native Italy, he will now bring a wealth of business acumen to S Hotels & Resorts as he leads Santiburi Koh Samui into a bright new era.
"I am delighted to have been entrusted with the management of such an iconic resort. Santiburi Koh Samui has been the island's original 'grande dame' and it remains a preferred destination for domestic guests and international visitors alike. With our prime beachfront location, curated food & beverage concepts, Green Globe™ certification, wellness-orientated hospitality and bespoke service, all underpinned by a distinct sense of 'Thainess' and a focus on locally-sourced products, this outstanding resort has everything modern travellers are seeking. As Thailand's tourism industry returns to full strength, this is an exciting time to join the team and I look forward to guiding Santiburi Koh Samui into a prosperous future," commented Giulio Stix.
"Giulio is a highly accomplished hotelier with a proven track record of delivering outstanding results. More importantly however, he has enjoyed a diverse career that has included experience of various industries, sales & marketing expertise, consultancy roles and more. This sets Giulio apart and we are confident that he will help to elevate the guest experience at Santiburi Koh Samui to new levels of luxury and excellence," said Dirk De Cuyper, CEO of S Hotels & Resorts.
A goal-focused, hands-on and energetic professional, Giulio is fully versed in digital transformation and has gained a reputation for his ability to design and implement effective marketing strategies. Fluent in five languages – Italian, German, English, French and Spanish – he is also a strong relationship builder and passionate about mentoring the next generation of hospitality leaders.
To learn more about Santiburi Koh Samui, please visit santiburisamui.com.
###
For further information or high-resolution photography, please contact:
Lalita Somboonsuk
Senior Manager - Corporate Marketing Communications, S Hotels & Resorts
Tel: +66 (0) 2058 9888 ext. 320
Email: lalita.s@shotelsresorts.com
Website: www.santiburisamui.com
Jerome Richard
Delivering Asia Communications
Tel: +66 (0) 91 723 1648
E-mail: jr@deliveringasia.com
Notes to Editors
About Santiburi Koh Samui:
Situated on a 300-metre stretch of secluded beach, Santiburi Koh Samui offers a range of luxurious tropical villas and suites that serve as individual havens offering ultimate peace and privacy. The family-friendly resort also boasts an array of leisure and entertainment options with privileged access to the world class Santiburi Samui Country Club's 18-hole championship golf course. The resort also features a high-end Lèn Spa, an inviting Junior Camp, and eco-friendly water sports, such as kayaking, snorkelling and even sailing. After working up an appetite, guests can choose from various unique dining venues offering Thai and international favourites in refined yet relaxed atmospheres. Learn more at http://www.santiburisamui.com.
About S Hotels and Resorts Public Company Limited:
S Hotels and Resorts Public Company Limited (SHR), the hospitality arm of Singha Estate Public Company Limited, is a fast-growing, Thai-inspired company with an extensive international portfolio and world-class standards. Specialising in the management and investment of high-quality hotels and resorts in desirable destinations across the globe, SHR has created a collection of its own distinctive lifestyle brands, whilst also partnering with the hospitality industry's leading names. The company aims to set new standards for leisure and lifestyle through diversified business platforms and to enhance value for all its stakeholders based upon a philosophy of sustainable development and delivering benefits to local communities. To learn more, please visit www.shotelsresorts.com or follow us on Facebook, Instagram, Youtube, or LinkedIn.