Lèn crafts enchanting personalised experiences for guests across a range of themes from romance and adventure to families, relaxation, and culture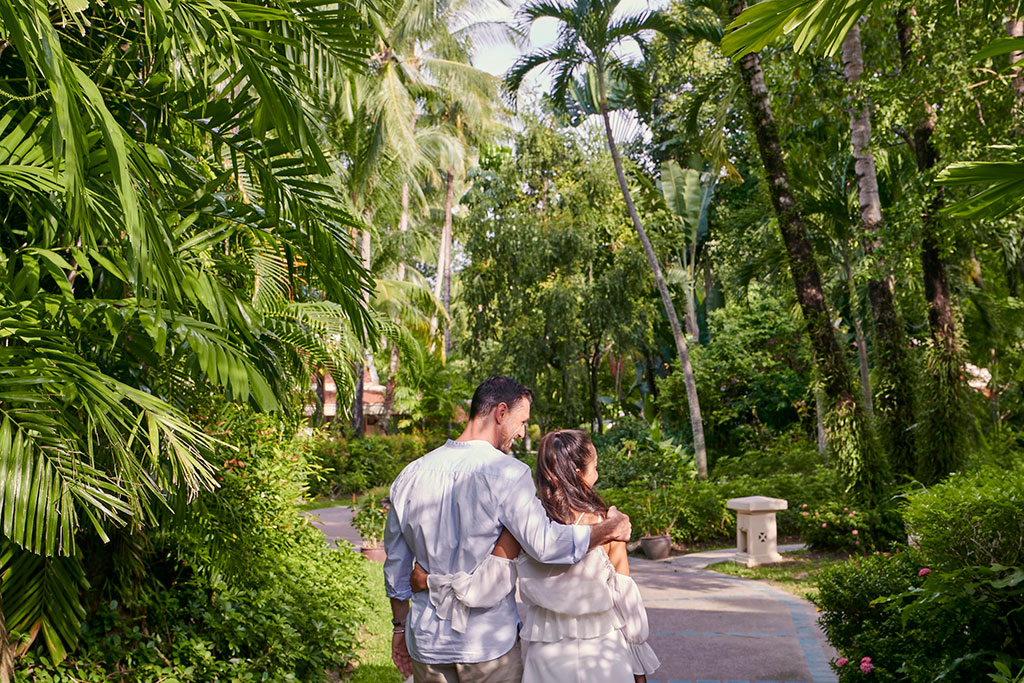 KOH SAMUI, Thailand – Santiburi Koh Samui, the high-end, experience-driven beachfront retreat on Samui's north shore has unveiled a series of personalised "love encounters" through its Lèn programme for a month of romance and an unforgettable Valentine's Day.

While the world is busy blowing up heart-shaped balloons and arranging bouquets of red roses, Santiburi understands that l'amour comes in many different forms. In Sanskrit, the root of the Thai language, there are 96 different words for love. It is this diversity that is reflected in the vast array of amorous offerings at Santiburi, any of which can be customised to suit each couple.

Santiburi's romance activities are underpinned by Lèn, the resort's creative concept that allows each guest to discover their individual happiness. In Thai, Lèn means "play", and this inspiring initiative comprises a choice of programmes that enables each guest to follow their own personal path and curate their own stay.

Lèn encompasses five distinct themes - Adventure, Relax, Romance, Culture and Family - each of which embraces three elements: Spa, Activities and Gourmet. This creates an amazing array of opportunities for couples to personalise their Valentine's Day stay. Whether they are young lovers dreaming about exquisite privacy, parents in quest of unique family moments, or simply seeking new adventures, Santiburi designs bespoke experiences through its programme.

Naturally, Lèn's Romance programme will come to the fore this February. A choice of Lèn spa signature treatments includes "Fountain of Youth Facial" and "Garden of Deep Calm Massage", which are ideal for guests to refresh and revitalise. Also perfect for the season, the "Elixir of Love" ignites passions by blending a body massage with a shared candlelit bath, sparkling wine and chocolate-covered strawberries.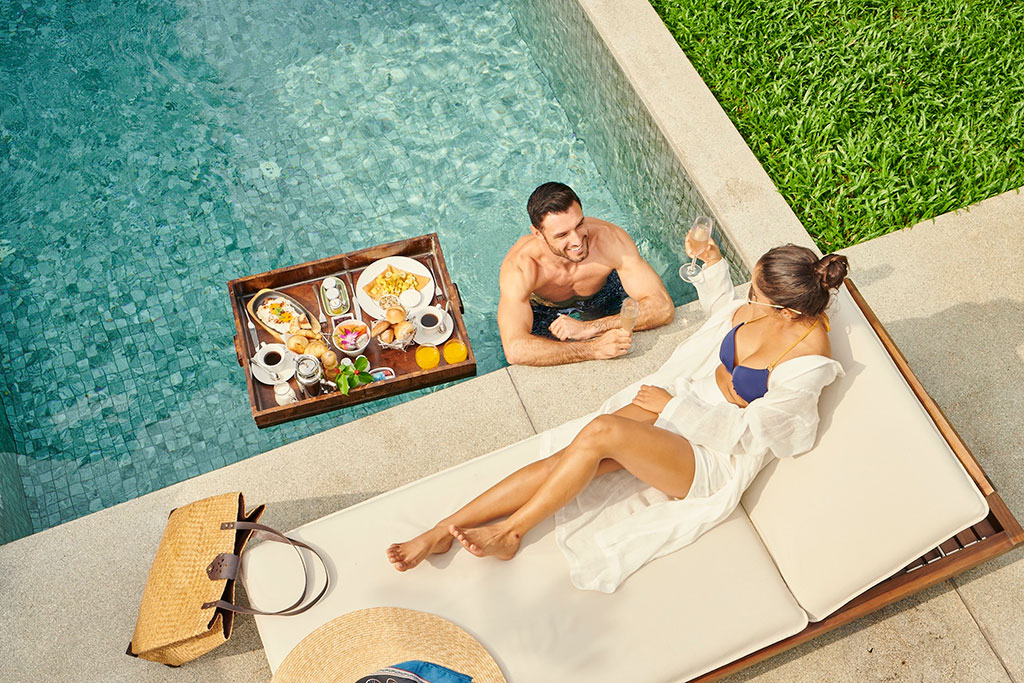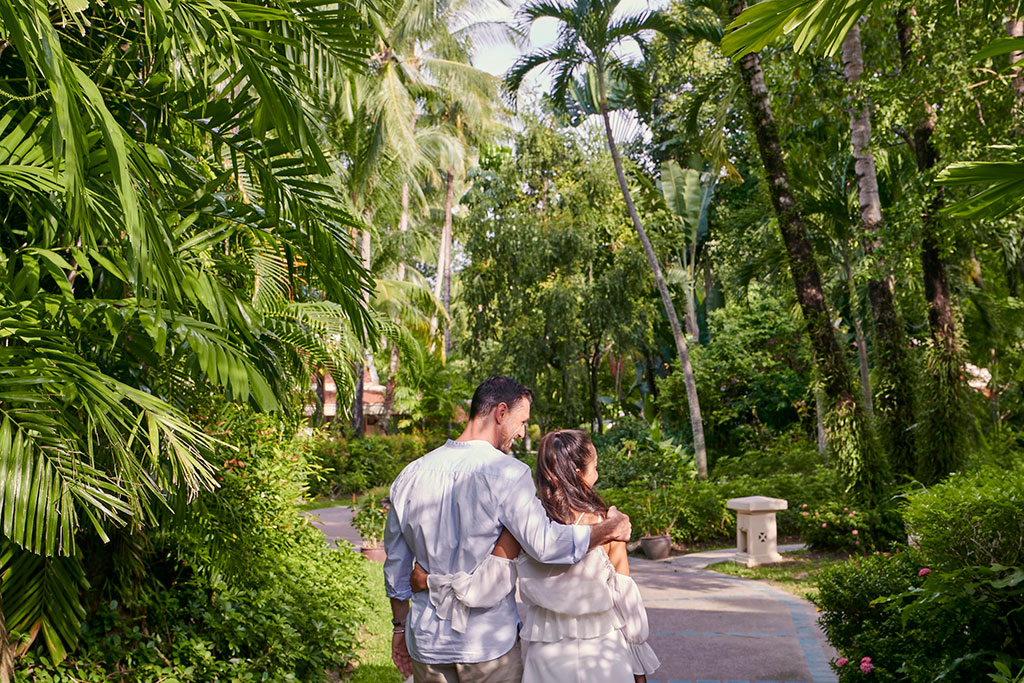 On top of these spa treatments, Lèn's Romance programme includes activities for culturally curious couples. They can enjoy a private Thai cooking class or a photo shoot in traditional Thai costumes – a wonderful memento of their Valentine's Day vacation in Koh Samui. Active guests can also go kayaking on the open ocean, while a private sunset cruise to a private beach allows lovers to indulge in each other's company and soak up spectacular views.

Finally, throughout February guests can enjoy captivating culinary events, themed nights and lavish buffets, including seaside dinners at The Beach House restaurant and candlelit romance for two under the stars. Santiburi always matches the mood of its guests and ensures memories not soon to be forgotten.

"Santiburi is breath-taking and naturally romantic. Add seaside sunsets, the hypnotic sound of the surf, and incomparable ambience to our lush tropical gardens, pristine beach and luxurious accommodations, and it's easy to see why many honeymooners are drawn here to share their treasured time. But we realize that not everyone is a 'traditional' romantic that melts over hearts, flowers and chocolates. With Lèn, our holistic happiness concept, you can let your heart be your unbridled guide for Valentine's Day. Maybe you love the adventure of paddling on the ocean waves, or a fanciful Thai massage or whimsically learning a new recipe. We can help craft your dreamy, nostalgic, daring or charming moments so you can 'love the day of love, your way'. And of course, we can also impeccably cater to any request for a classical, fairy-tale rendezvous that will live 'happily ever-after' in your memory," said Sabine Lamberts, the resort's General Manager.

To celebrate Valentine's Day, Santiburi has unveiled its "Romantic Retreat" package which includes a minimum three-night stay at a luxury pool villa (Grand Deluxe Pool Villa or Grand Reserve Pool Villa), daily breakfast, a bottle of sparkling wine, a candlelight set dinner at The Beach House restaurant, a 60-minute signature couple's spa treatment in the privacy of the villa and roundtrip airport transfers. From THB 5,480 net per couple, this package can be booked by visiting us at santiburisamui.com/offers. Family offers are also available under this website section.

To enjoy a unique Valentine's Day stay at Santiburi, people can email us at info@santiburisamui.com, call +66 (0) 77 425 031 or visit www.santiburisamui.com.
---
For further information or high-resolution photography, please contact:
 
Tana Uisawat                                                        
Director of Sales & Marketing, Santiburi Koh Samui
Tel: +66(0) 8 9866 2820
E-Mail: dosm@santiburisamui.com
Website: www.santiburisamui.com
 
Jerome Richard
Vice President, Delivering Asia Communications 
E-mail: jr@deliveringasia.com
Website: www.deliveringcommunications.com
 
Notes to Editors
 
About Santiburi Koh Samui:
Situated on a 300-metre stretch of secluded beach, Santiburi Koh Samui offers a range of luxurious tropical villas and suites that serve as individual havens offering ultimate peace and privacy. The family-friendly resort also boasts an array of leisure and entertainment options with privileged access to the world class Santiburi Samui Country Club's 18-hole championship golf course. The resort also features a high-end Lèn Spa, an inviting Junior Camp, and eco-friendly watersports, such as kayaking, snorkeling and even sailing. After working up an appetite, guests can choose from various unique dining venues offering Thai and international favourites in refined yet relaxed atmospheres. Santiburi Koh Samui is a member of The Leading Hotels of the World. Learn more at http://www.santiburisamui.com.
 
About S Hotels & Resorts Public Company Limited:
S Hotels & Resorts Public Company Limited ("SHR"), the hospitality arm of Singha Estate Public Company Limited, is a new era Thai-inspired personalized hospitality company that caters to upscale travellers with an independent spirit. The group offers guests a portfolio of 39 properties in 5 countries with a total of 4,647 keys and provides guests with the opportunity to experience the best destinations from a unique perspective while enjoying world class facilities and tailored services. S Hotels & Resorts' properties are located in attractive, unspoiled locales to provide an exclusive playground built around nature, culture, wellness and adventure, with luxurious amenities and fine cuisine. Each property boasts its own distinctive, destination sensitive designs and unique signatures while also providing consistency thanks to a well-defined brand philosophy and a service culture that focuses on exceptional guest experiences backed up by Thai-inspired hospitality and global quality standards. To learn more, visit www.shotelsresorts.com.