Whether couples are seeking a romantic retreat or an action-packed adventure, they have a wealth of opportunities to relax and reconnect with each other in paradise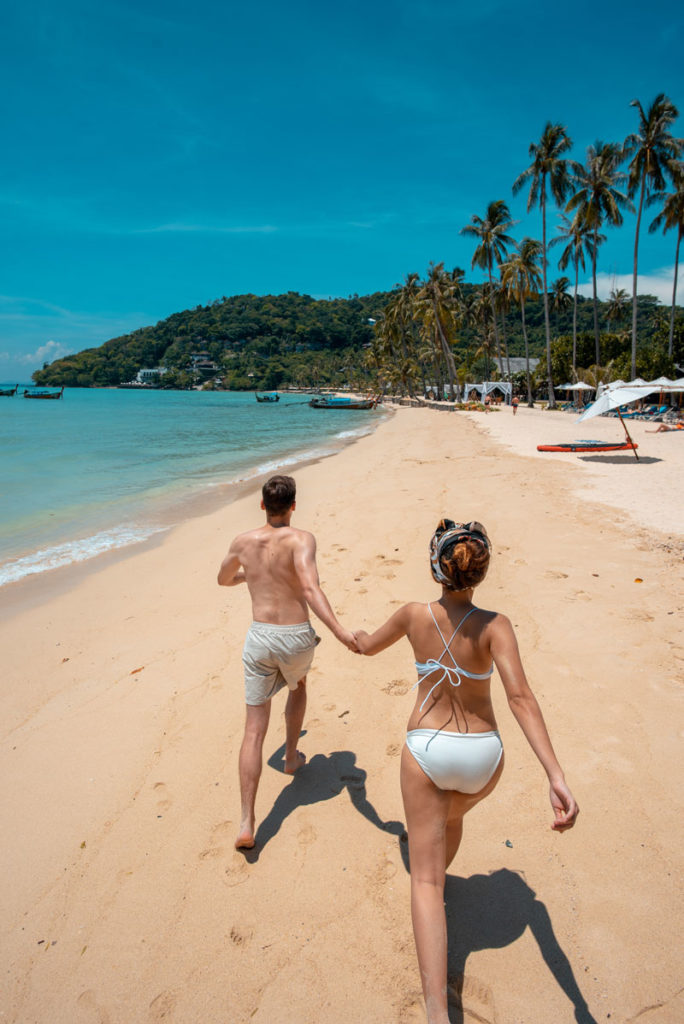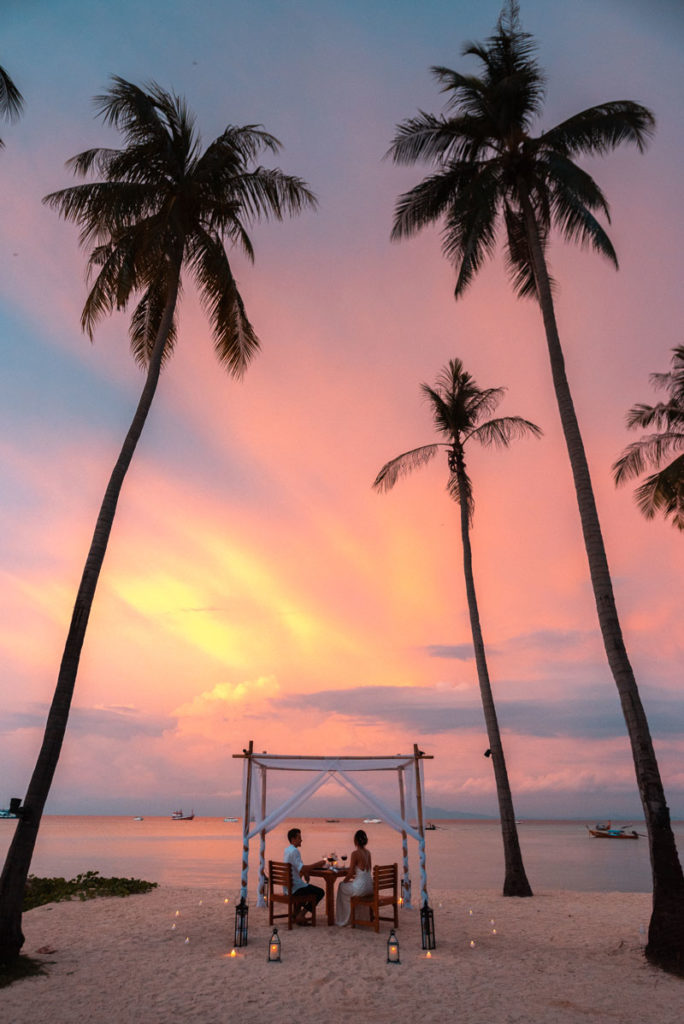 Koh Phi Phi, Thailand (31 May 2019): Phi Phi Island Village Beach Resort, the upscale oasis on southern Thailand's Phi Phi Island, is inviting couples to experience an idyllic tropical vacation with a series of enticing activities that allow them to connect with the island – and each other.

Under the resort's "Couple's Collection", partners can unwind together in paradise and enjoy a choice of day trips, spa treatments and dining experiences that are tailor-made for twosomes. Whether you're seeking a romantic retreat or an action-packed adventure, Phi Phi Island Village Beach Resort has something to suit every kind of couple.

Nestled among 70 tranquil acres of coconut groves and gardens, with a long stretch of powder-soft beach overlooking the crystal clear Andaman Sea, this blissful resort is the ultimate island hideaway. Under the Couple's Collection, sweethearts can indulge in a series of activities that are sure to fan the flames of love.

During the day, the resort's Wana Spa provides a stunning setting to soothe the senses. The "Lover's Care" package includes two and a half hours of pure pampering for partners, including a private milky Jacuzzi, a coconut body scrub and an aromatherapy massage.

Alternatively, partners seeking a more adrenaline-fueled adventure can head out on the glistening ocean waves with a dual kayaking experience. Paddling in time together, this is the perfect way for couples to find their natural rhythm amidst the stunning seascape.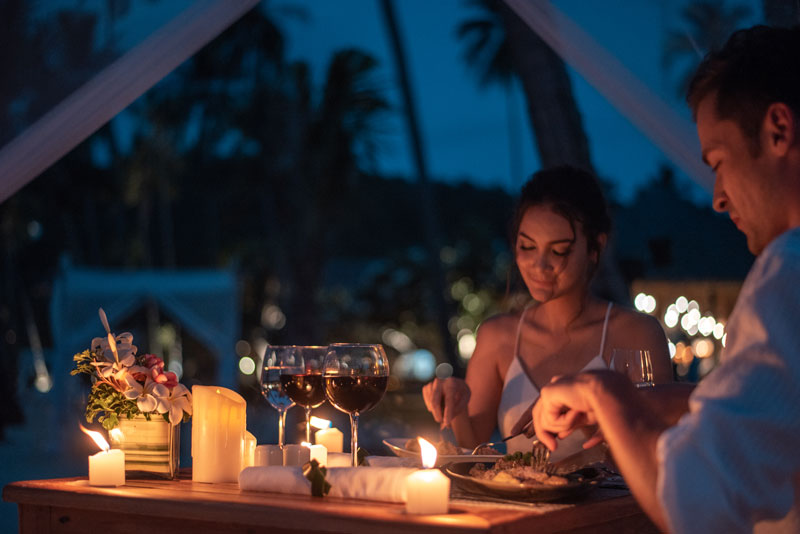 Beneath the waves, soulmates can connect with each other in an enchanting underwater world. The resort's PADI-certified dive centre can organise private diving experiences, uncovering a spectacular array of tropical marine life, including colourful fish, sharks, rays, turtles and more.

Phi Phi Island Village Beach Resort is also dedicated to marine conservation, and couples can make their own positive impact on this delicate coastal ecosystem by taking part in a coral planting excursion. The young coral will grow and mature over time, just like the guests' own relationship.

Finally at the end of the day, precious moments can be cherished together with a private dining experience. With an exquisite candlelit table on the sandy shore, sweethearts can unwind and savour delectable cuisine, whilst also revelling in each other's company and recalling their day of unforgettable activities.

Couples can now enjoy each other's company for even longer with the "Free Night Offer" at Phi Phi Island Village Beach Resort. Guests booking a four-night stay in a Beachfront Junior Suite or Hillside Pool Villa will pay for just three nights and enjoy THB500 of resort credit per room per stay, which can be spent on activities, spa treatments, dining, diving and more! This enticing offer also includes free Wi-Fi, welcome drinks and a fruit basket upon arrival. Couple's Collection activities can be booked separately with the resort.

For more information and to book your romantic break at Phi Phi Island Village Beach Resort, please visit www.phiphiislandvillage.com.
---
For further information or high-resolution photography, please contact:

Pond Leartsinpakdee
Director of Sales & Marketing
Email: pond.l@phiphiislandvillage.com
Tel: (+66) 2 050 5555 Ext 303
Mobile +66 (98) 263-6464
E-mail: pond.l@phiphiislandvillage.com,
Website: phiphiislandvillage.com

David Johnson
CEO
Delivering Asia Communications
E-mail: dj@deliveringasia.com
Website: www.deliveringcommunications.com


About Phi Phi Island Village Beach Resort

Phi Phi Island Village Beach Resort enjoys a secluded, pristine tropical island location overlooking Loh Ba Gao Bay on Koh Phi Don. The resort boasts an impressive, exclusive 800-metre beachfront and offers guests a supremely comfortable back-to-nature experience with 201 rooms comprising 189 contemporary Thai style bungalows and 12 private Hillside Pool Villas across 70 acres of lush tropical gardens surrounding a custom-design lagoon-shaped pool and a long and elegant beachfront infinity pool. The resort offers four restaurants and three bars providing a diverse choice of cuisines set against a backdrop of exquisite views, while Wana Spa offers jungle cottages ideal for couples' spa treatments. The resort offers assured privacy and intimacy in the shade of swaying coconut palms with fragrant gardens that open onto the sparkling blue waters of the Andaman Sea. With the stunning flora and fauna of the Nopparattra National Park on their doorstep, the owners and employees at Phi Phi Island Village Beach Resort are committed to preserving the stunning natural surroundings and have implemented a number of ongoing sustainable initiatives to reduce the resort's ecological footprint.